It's time for the PinAddicts Pinterest challenge once again, it seems to come around so quickly! This month the challenge is being hosted by "But why, Mummy, why?"
I've posted before about how Harry loves
acting out stories and rhymes using props
. I've seen some great ideas online, and one that caught my eye was these felt ducks to use when singing "Five little ducks went swimming one day". I love that these ones from
ohsofelty
are so simple.

Image source: http://felt.co.nz/listing/23450/5-Little-Duck-Finger-Puppets

 I didn't have much yellow felt left, but I was pleased to make use of some which was rather poor quality (I think it may have come in a reduced children's craft kit). I didn't have enough yellow to make the backs too, so I used a funny coral colour that I wasn't that fond of.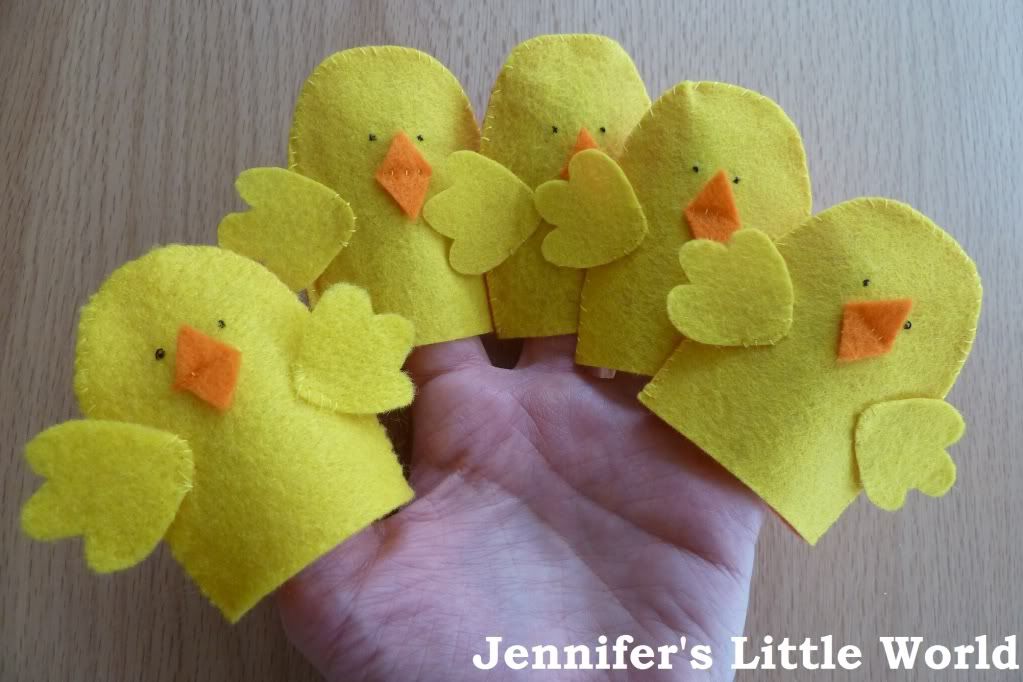 Mine have come out quite large, which does make them a little uncomfortable to hold, but you don't need them all in place for very long! It does mean that they are much too big for Harry's fingers though, which is something that I should have considered. I thought that he would be quite happy to sit and watch while I acted it out, but of course he wants to join in too! Oh, and you won't be seeing any more yellow felt creations for a while until I've had a chance to restock!