The garden is looking really lovely at the moment. As well as our vegetable patch, which is currently providing us with a bowl of strawberries every day as well as some first carrots, we've also got a mass of flowers growing. We don't have many flowerbeds, so I can concentrate my efforts over a small area. Earlier in the year I sent Harry out sowing flower seeds, and they've filled up the flowerbed beautifully, along with some sweet peas from my Mum and some daisy things that were already there (I'm not a gardener, I don't know what they are called!). We also put them in all the spare pots that I could find, some of them suffered while we were away on holiday during that heatwave, but the ones in the larger pots have recovered.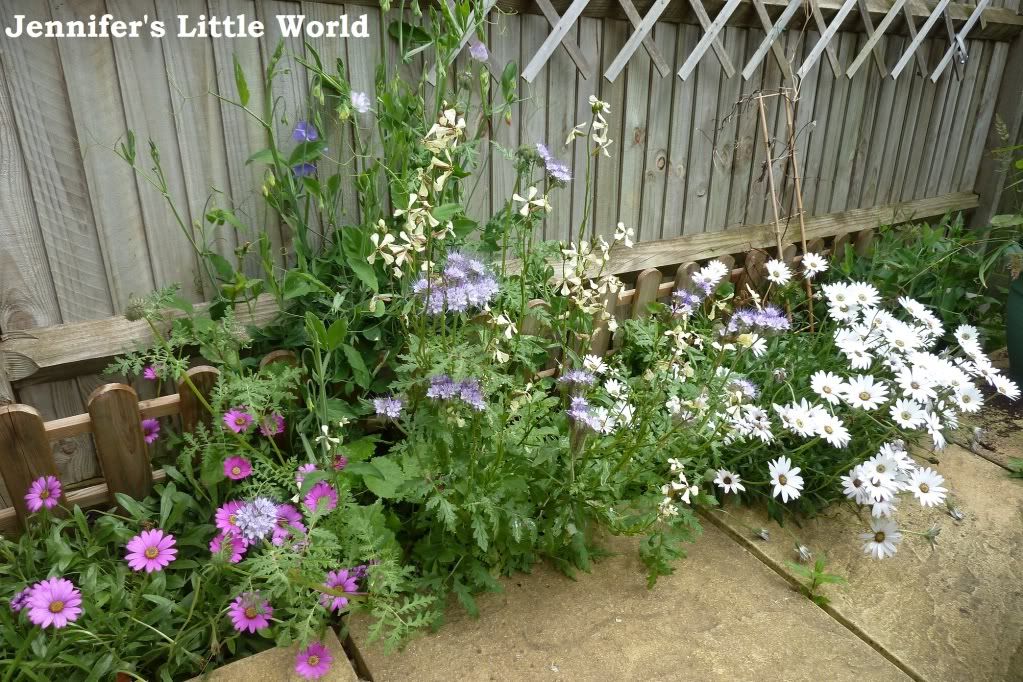 Flowers in the back corner
There are so many I've even picked some to bring inside the house. We have some
pinks
by the back door, I only know that because my Mum taught Harry that's what they are. Now he goes around the garden calling all the red flowers 'reds', the purple flowers 'purple' and so on.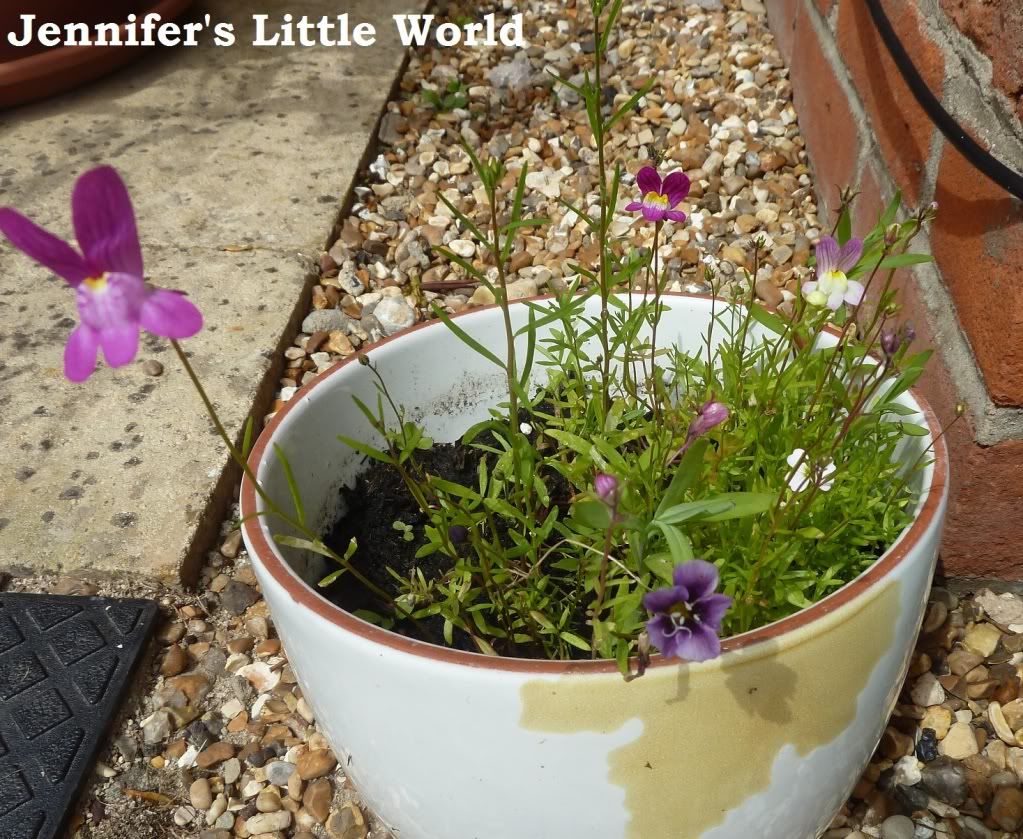 The ones in a pot that survived
These are the seeds that we bought from the garden centre, I've no idea which seeds have produced which flowers but they seem to have done a good job and so I need to remember to buy the same ones next year!