I'm really excited to be involved with
Mini BookWorms
- a new collaborative book review and activity blog. In June, author Eric Carle celebrated his birthday and so we are celebrating his works with an Eric Carle month.
You can learn a little more about Eric Carle here
, and if you have blogged an Eric Carle post or activity then please join in with our
Eric Carle linky
, or come over and have a browse for some fantastic ideas.
Whilst I was looking for some information about Eric Carle I discovered his own fab website, where he shares the way that he
creates his distinctive collages
. I thought it would be fun to have a go at making our own Very Hungry Caterpillar pictures.
It's really simple. Just take some large squares of tissue paper (I never buy it, so the stuff that I found is more than likely stashed packaging material from something). Then paint with slightly watered down poster paint. You can paint one colour at a time and build up the colours as they dry, or I put blobs of different colours together on a pallette (margarine tub lid) and let them mix as they are painted. I used two shades of green, yellow, and a small amount of blue. I also made a small square of red for the head, with a tiny bit of blue paint mixed in. Use bold brush strokes, and it doesn't matter if the tissue paper rucks up a little bit.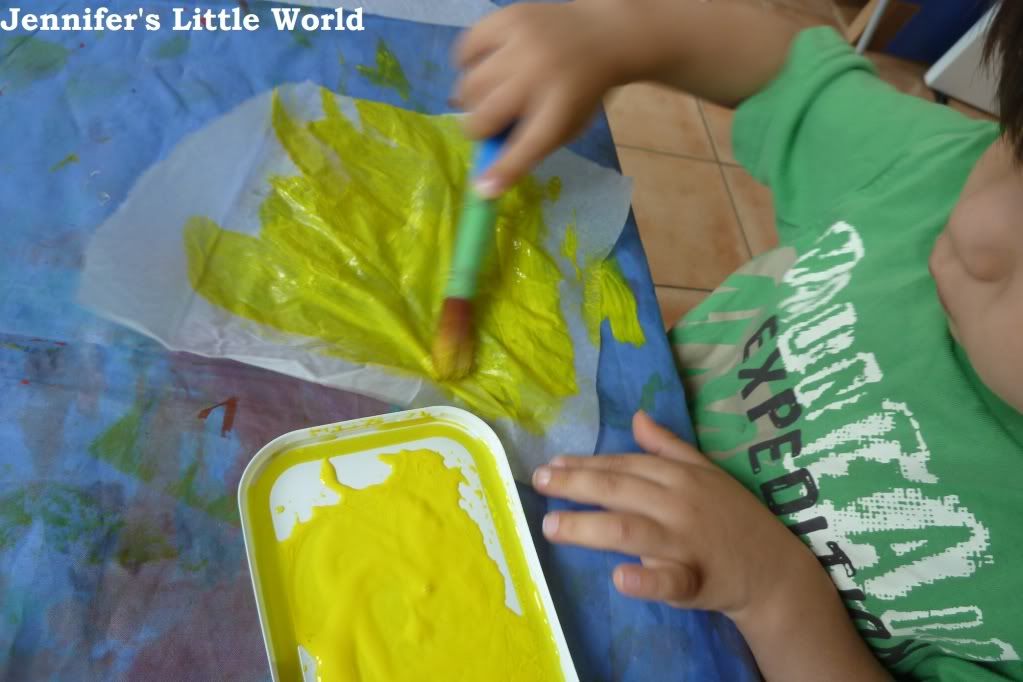 When all the painted tissue paper is dry you can begin your collage. We made two in slightly different ways. For mine, I cut out all the shapes that I needed freehand and stuck them down. For Harry's I drew him the outline of a caterpillar, then we cut up the tissue paper into little squares and glued them down inside the outline.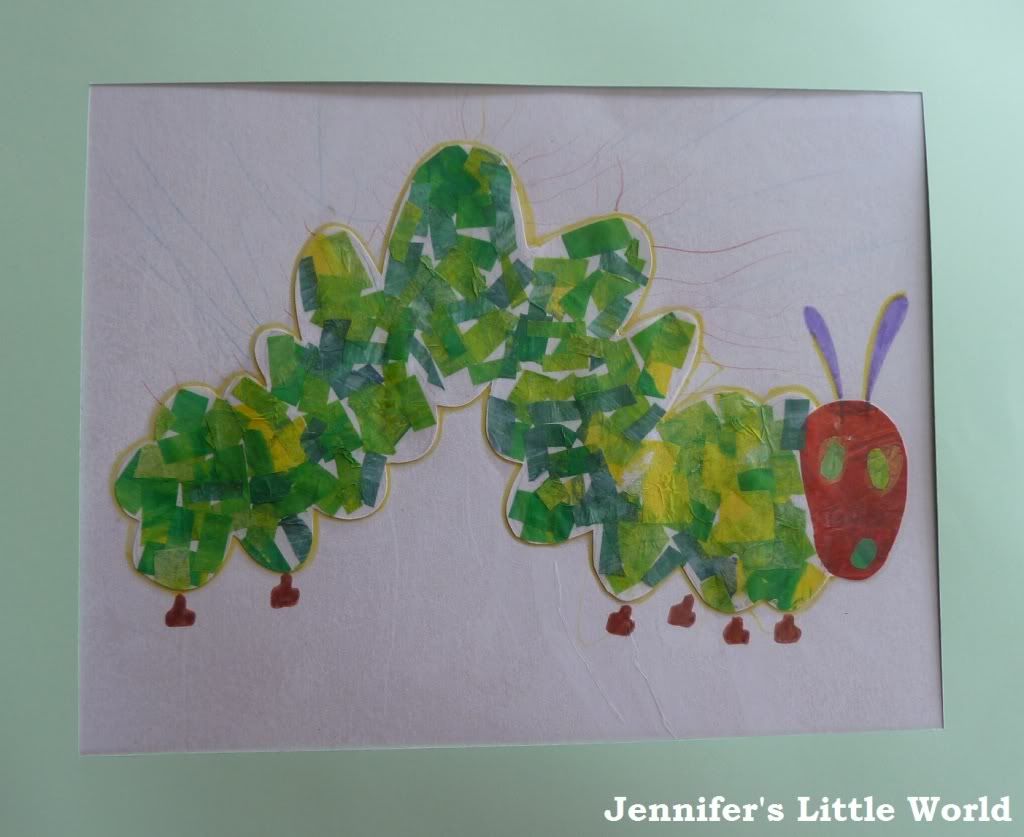 When they were dry we cut them out and re-mounted them onto thin cardboard. Then we finished them off by adding the final details with felt pen and coloured pencils - outlining in yellow and adding feet and feelers, then using pencils to make the hairs on the back. They were a bit bumpy, so I covered them with clear sticky backed plastic, and we made a simple frame for the smaller one. Making these pictures was so easy, and I'm really pleased with the final results!