I was about to throw out an old washing machine tablet container the other day, when I remembered a fantastic craft from my blogging buddy Trouble Doubled's blog - a
shoebox aquarium
. We've also been playing fishtanks quite a lot lately (you don't know how to play fishtanks? Easy, you put all available children into the baby's cot and let them pretend to be fish while you carry on with your business safe in the knowledge that they aren't going anywhere) so I thought that Harry would enjoy this one.
It's very simple, just make some seaweed out of a pipe cleaner, add some small stones from the garden (Mia helped with this bit, she even licked some of the stones to make sure that they were nice and clean) then make and decorate some cardboard fish to sellotape from the top.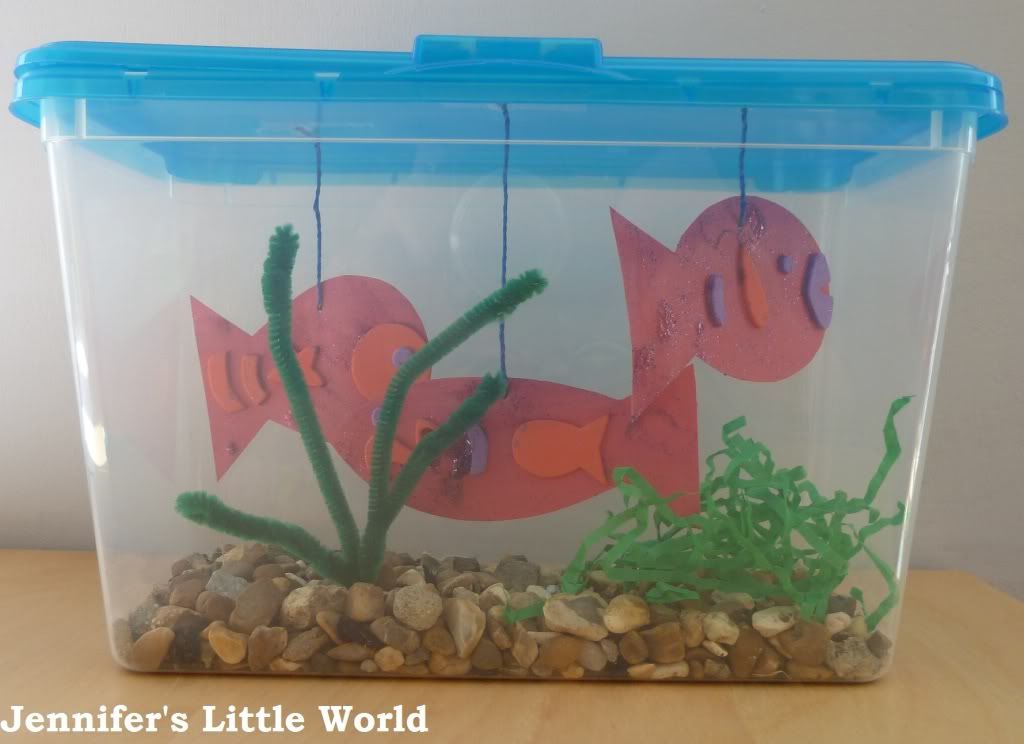 Harry was more interested in playing with the fish tank rather than just looking at it when it was finished, luckily we have
a few fish lying about
that he could put inside. He also asked when we were going to put the water in, actually this container would work quite well for that, so we may well try it at some point!