I have fond memories of visiting
The Bluebell Railway
as a child. It's a heritage train line which runs an 18 mile return trip through the beautiful Sussex countryside. They have a huge collection of steam trains and restored carriages, and all the stations have also been preserved. We parked at Sheffield Park Station where there is a good sized car park, museum and shop. The train stops briefly at Horsted Keynes Station, then on to Kingscote Station where the engine moves around to the other end of the train to take the carriages back.
It's not cheap - we paid £13.50 per adult for a return fare, although there is currently a special offer on where children (3+) travel for £1 instead of £6.80 which is a good deal (until the end of November). With hindsight I think that Mia was still a little young, she is currently at the stage where she can't sit still (although does that ever end) and just wanted to crawl about on the floor with a toy car. That was a bit awkward in a cramped carriage which was divided into small compartments. It's worth knowing that alternate services are run with open carriages, which might have worked better for us.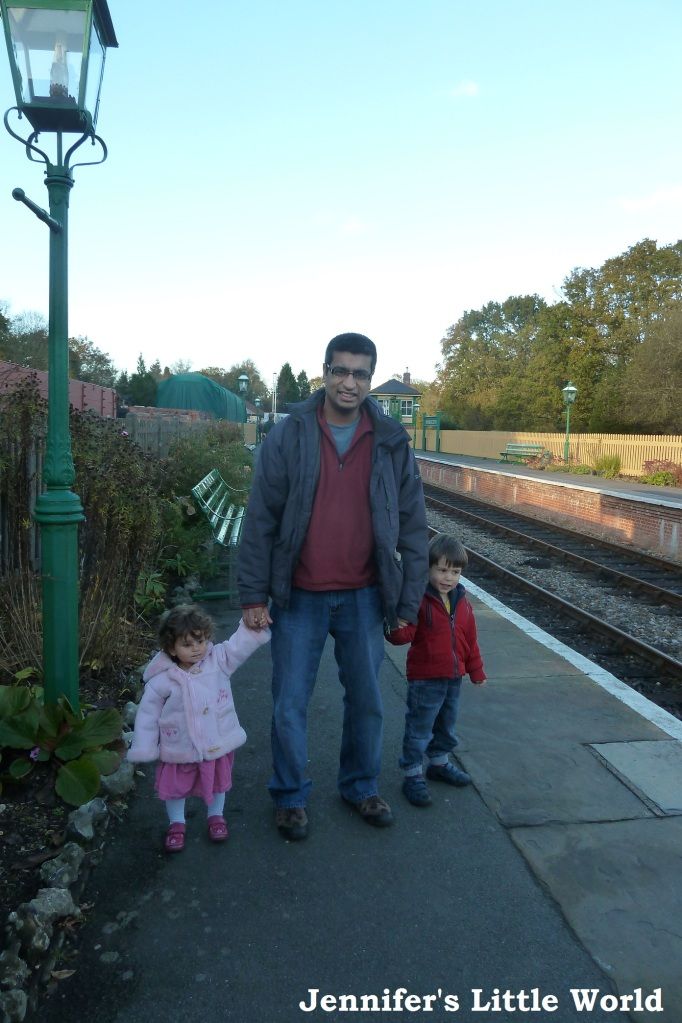 All ready to get on the train!
Harry was very excited about going on the steam train. He was full of questions about how the train worked and what was going on around him. We arrived a few minutes before the train was due to leave and it was quite busy, although we managed to find some seats. Because of this we opted to stay on the same train for the whole journey, rather than disembark at Kingscote Station at the end of the line and take a later train back. Also there's not a great deal to do there, and we didn't want to be hanging around with grumpy children. We did however get down from the train to watch them move the engine around, which everyone was fascinated by, all watching with cameras poised!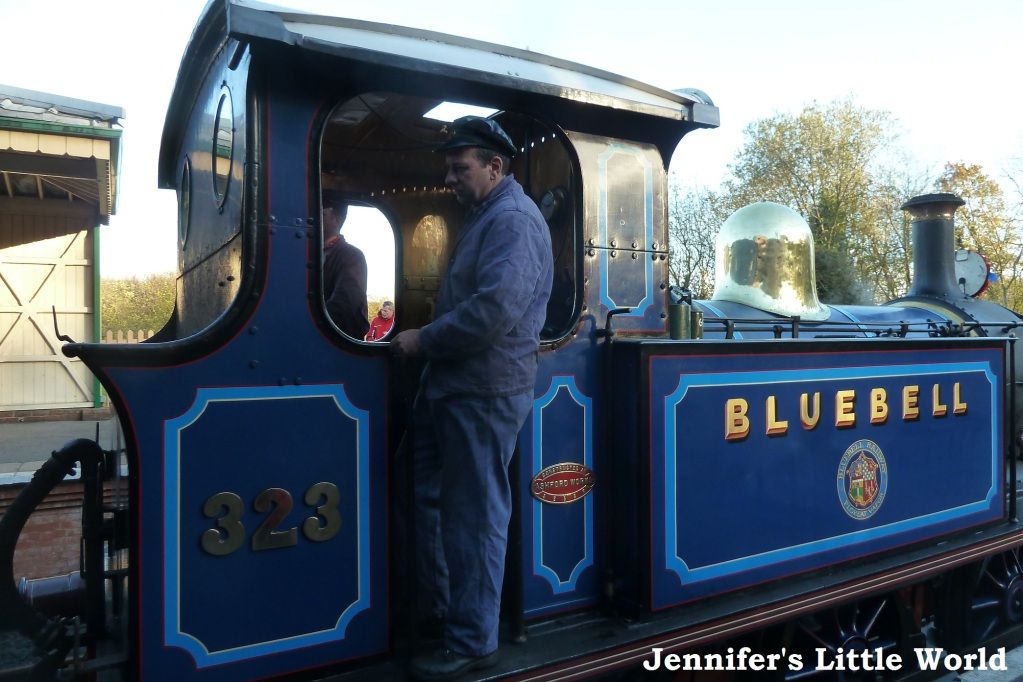 Our engine - Bluebell
Before leaving we stopped in the museum at Sheffield Park Station. It's a very new and beautifully presented museum with lots of fascinating information about train history and some models which Harry loved.
They also run a special Father Christmas service at Christmas which I remember going on when I was little. I would definitely like to take our little ones on it one year, although I think we'll wait until Mia is a bit older. We also pulled up alongside a very comfortable dining car where people were enjoying their Sunday lunch - I think that's definitely a child-free occasion!