I remember enjoying the stories about Mog the cat by Judith Kerr when I was little, and recently we very much enjoyed reading
Mog the Forgetful Cat
. Harper Collins have released a new collection of three favourite Mog stories in
Mog and Bunny and Other Stories
- Mog and Bunny, Mog and the V.E.T. and Mog and the Granny, and we received a copy to review.
It is a lovely book, sturdy and beautifully illustrated. The stories are just the right length for little ones, with plenty of pictures to talk about. The stories are really sweet. I loved reading about Mog and her attachment to bunny, how much she misses Debbie when she goes on holiday, and exactly how much she dislikes going to the vet.
We really enjoyed reading these stories together, and I hope that my son will have the same fond memories of Mog that I do. This book would make a lovely gift for a small child.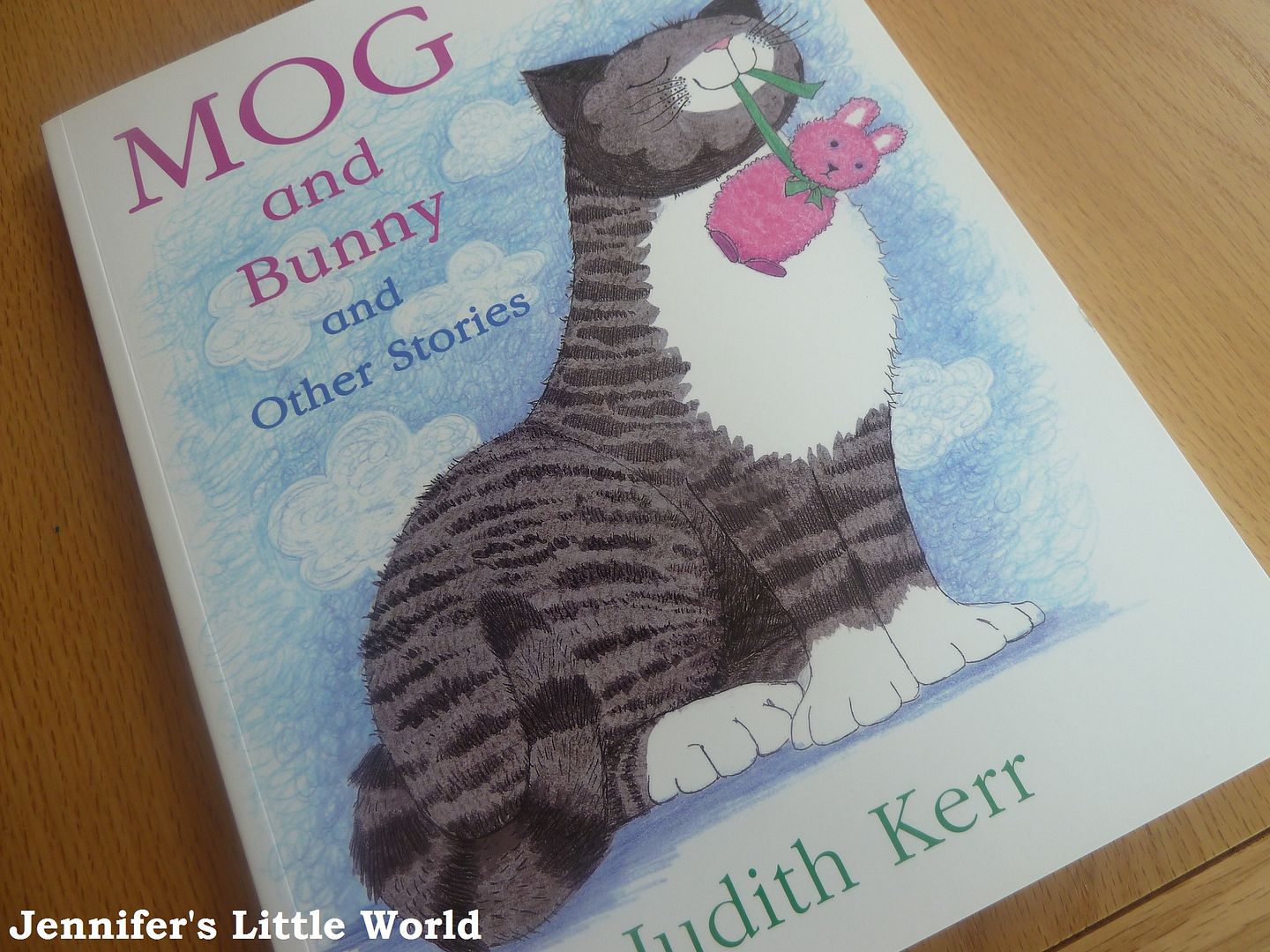 I received this book to review.