This weekend it was my birthday, and my husband was away. So when a lovely bunch of flowers was waiting for me on the doorstep after the school run, I'm afraid that he was first to get the credit. But I was wrong, the flowers had been sent to me by Zanussi so that I could test out a tip designed to help make people's lives easier. You see, I've been invited to join the Zanussi Easy Team, sharing tips about ways to do things simply and effectively. You can find out more, as well as share your own tips, on the
Zanussi Facebook page
.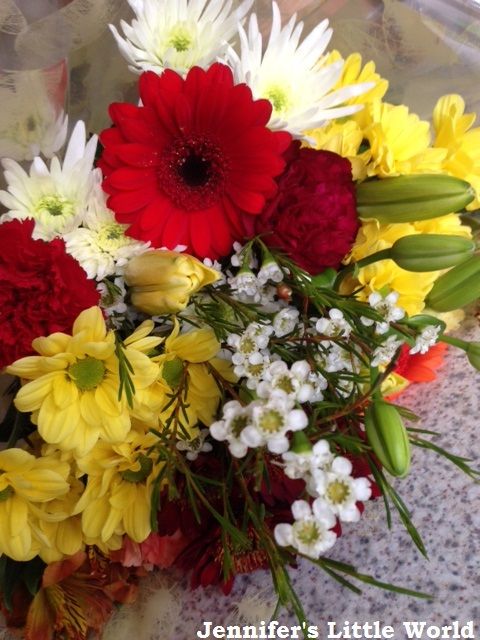 The tip this month is that a crushed aspirin added to the water in a vase of flowers will make them last longer, as long as it is changed every few days. I was also provided with a packet of aspirin, so I crushed up one of the tablets, added it to the water, and proudly arranged my flowers. That was a couple of days ago, and so far the flowers have remained in excellent shape, with no wilting.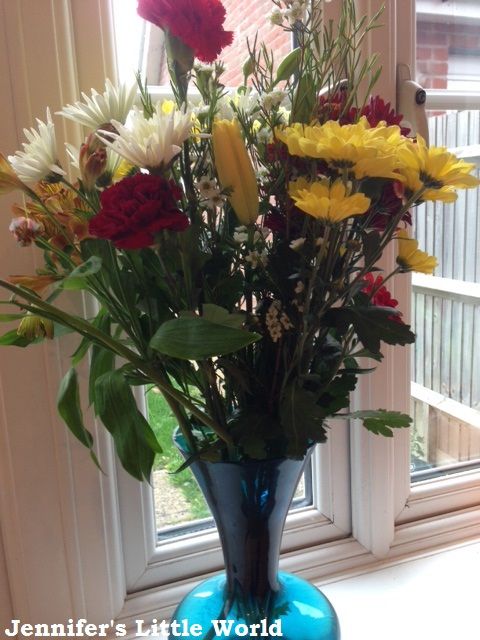 My Mum was visiting this weekend, and she said that she often puts a drop of bleach in the water which also helps them to last longer, as well as making sure to change the water regularly. I also always cut the stems of fresh flowers flowers at an angle as I have heard that this increases the surface area of the stem, allowing it to soak up more water. Definitely tips that are worth remembering to make your cut flowers last longer!
I hope that this tip was helpful, look out for some more over the next couple of months!
I was sent these flowers as a member of the Zanussi #easyteam