The thing that I like about the Octonauts television show is that even though it has a fantasy feel to it, all the creatures that the crew discover in the show are real, albeit often rather unusual and exotic examples of marine life. The
Octonauts Creature Report
book features fifty of the amazing creatures that the crew have encountered.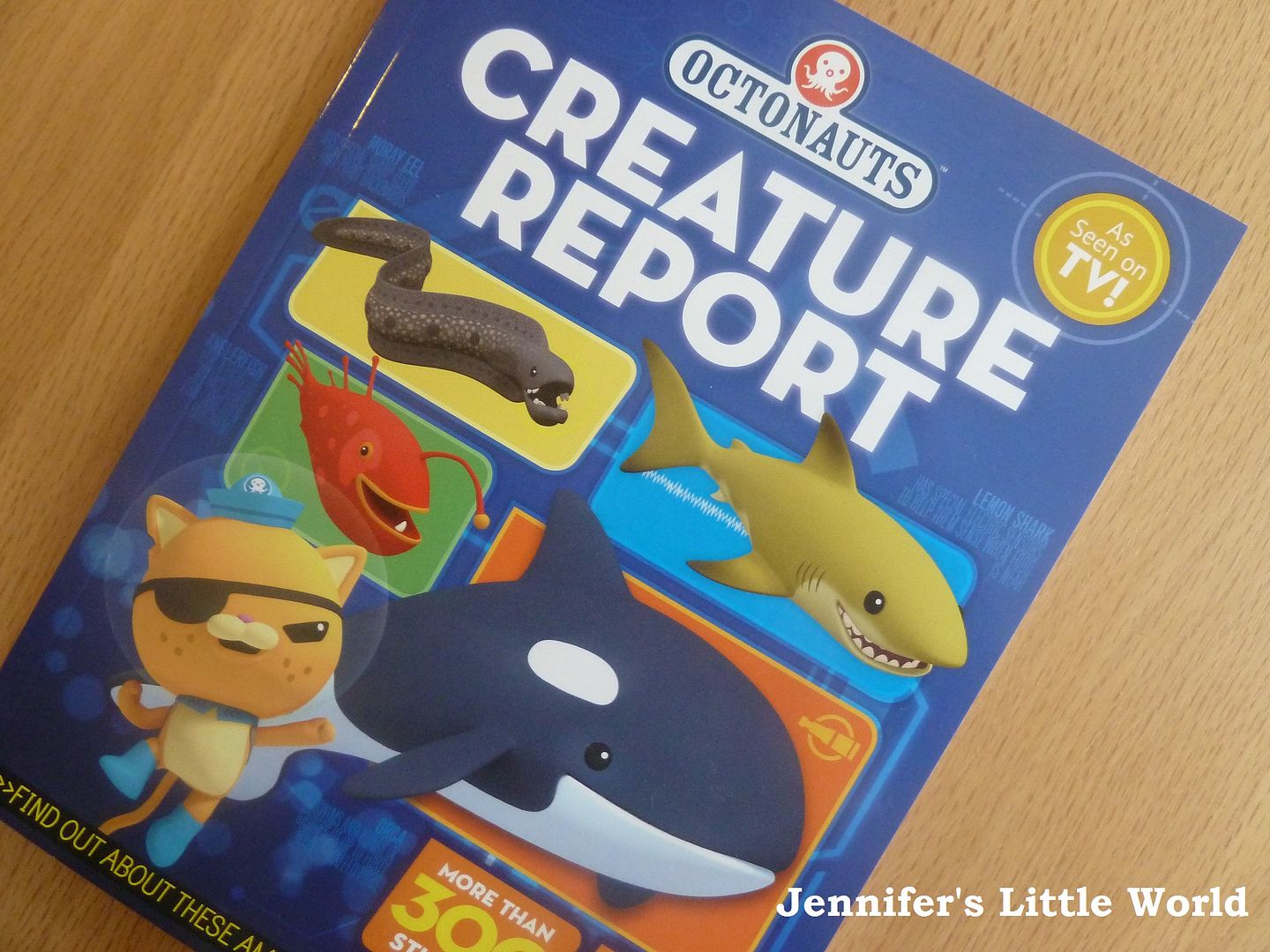 The book devotes a double page spread to each creature, with some key information and facts which will appeal to young viewers. The book begins with creatures from the Sunlight zone, moving on to the Twilight zone where the more mysterious animals live. The pictures are rather cartoonified, but still recognisable. The book includes plenty of stickers - some to stick on the creature pages to help children learn about the different diets and habitats of the animals, and plenty of fun stickers for Octonaut crafting.
I think that this book is a great mixture of educational and fun, and even though I must admit we don't watch the show a lot, it is also excellent as a standalone book which can be used to teach young children about some of the amazing creatures that live under the sea.
We were sent a copy of this book to review, Amazon links are affiliate.