Poo! What IS That Smell?
is a new book from Glenn Murphy, a look at the five senses, and written in a way that definitely appeals to young children. At four, Harry is too young to be reading this book himself, but I know that I loved books like this when I was a child, and I thought it would be a great way to introduce some non-fiction into our reading time together.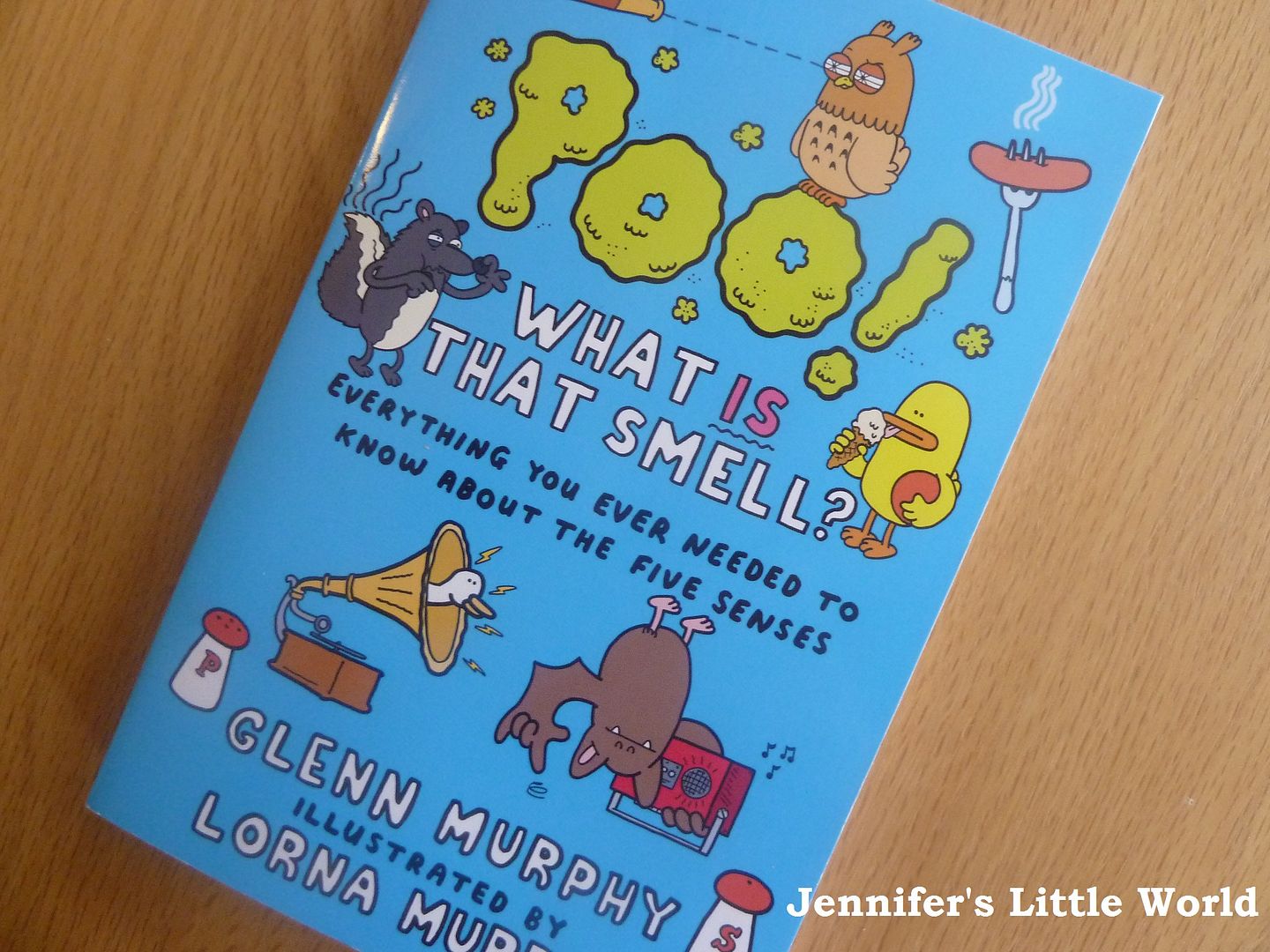 The book is clearly divided into chapters on each of the five senses - sight, hearing, smell, taste and touch. Each section starts with some basic biological information about that sense, explained in a way that makes it easy for younger readers to understand. Then it goes on to pick out some fascinating examples of how that sense is used in nature, both by humans and animals.
The book is packed full of interesting facts, some explained as part of a longer paragraph ("Why do cats have whiskers?") and some just slotted in alongside the scientific explanations (did you know that African elephants can hear sounds that are too deep for humans to hear, called infrasound?). I know that as a child I would have read this book over and over, and absorbed a huge amount of knowledge in the process.
I've popped this one on to Harry's bookshelf and I've been picking it up from time to time and reading him a little bit from it. He loves learning interesting facts, and even though he's too little to read it himself I know that it's all going in. I'd definitely recommend this book for the curious child in your life!
We received a copy of this book to review, Amazon links are affiliate.