This Christmas, Tesco has created a range of chocolates which will make affordable gifts, yet are made with high quality ingredients and have a luxurious taste and feel. I was sent two products from the new range to try - the Chokablok Cherry Merry Christmas tree shaped bar, which retails for £5, and a box of Gingerbread Stars, which retails for £4. The products in the range are priced from £4 - £20, with most products falling at the lower end of the price scale.
Naturally I started with the biggest slab of chocolate, the Chokoblok Cherry Merry Christmas. It's shaped like a Christmas tree and made from black forest gateaux dark chocolate with a white chocolate swirl, topped with dried cherries and brownie pieces. I must admit that I'm not a big fan of fruit flavoured chocolate, and so I wasn't super keen on this chocolate. But that's just personal taste, and for a black forest gateaux lover I'm sure this would be perfect. There is also a Santastic Cinnamon flavour tree in the range which I probably would have preferred.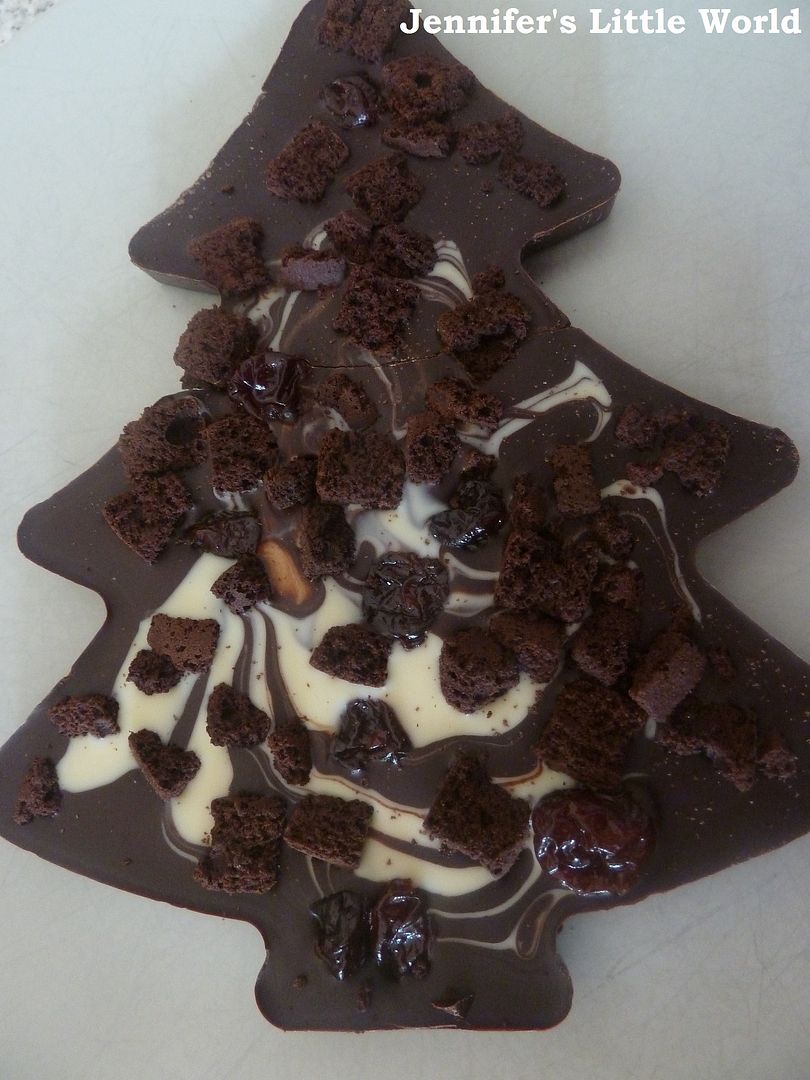 The Gingerbread Stars were a different matter. They are made from milk chocolate, topped with caramelised biscuit and ginger crumble and white chocolate and I thought they were delicious. There are only eight in the box, although they are a good size and made of nice, solid, thick chocolate. The packaging for the stars is also very attractive, with tissue paper inside the box. I think that these would make a nice gift, although probably for an individual rather than to share (I certainly managed to easily polish them off all by myself!).
I was sent these two chocolate products for the purpose of this review.