I'm a Parragon Book Buddy, and each month I receive a lovely recipe book to review. This month I have been sent
Recipes from an Indian Kitchen
, part of the Parragon range of Love Food cookbooks.
This recipe book contains 100 simple and authentic recipes. It begins with an introduction which explains the history of the Indian kitchen, not only for cooking but also as the essential hub of the home. There is also a brief history of Indian cuisine, and a reminder about the huge variety that exists in Indian cooking as well as a look at some of the different regional dishes. A helpful glossary of ingredients is packed full of interesting and useful information.
The book is beautifully illustrated throughout, with photographs of the dishes and ingredients alongside scenes from across India. There are also step by step images of some of the more complicated processes.
The recipes themselves cover a huge variety of dishes, ranging across main meals, breads, chutneys and desserts. Some of the dishes were familiar to me from Indian celebrations that I've attended, they are definitely traditional recipes. I'm more used to eating vegetarian Indian food, but there are plenty of meat dishes in this book too.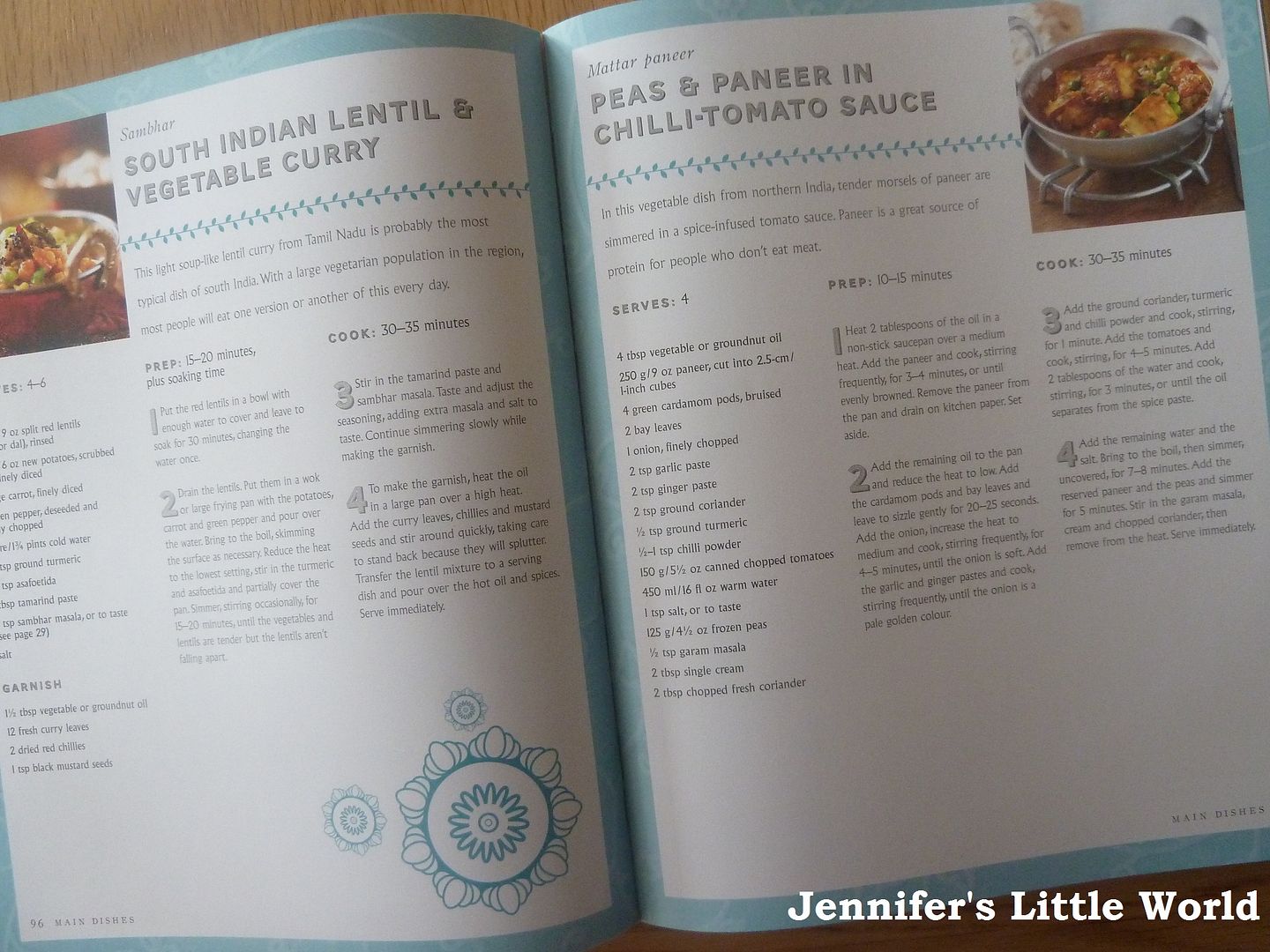 Most of the recipes are fairly simple, and although some of the ingredients may not be readily available at home, with some forward planning you would be able to build up a store cupboard which would enable you to keep the key ingredients to hand. In particular there are some great ideas here for main meals which look extremely appetising and also pretty healthy, with plenty of fresh vegetables. This would be a great cook book for someone with an interest in Indian cookery that wants to move away from the Anglo-Indian curries and try out something a little more authentic.
I was sent this book to review, Amazon links are affiliate.