This year marks the 10th anniversary of the publication of
How to Catch a Star by Oliver Jeffers
, his debut picture book. As well as the 10th Anniversary edition of the book, HarperCollins are marking the anniversary with the release of an exquisite gift edition, including a letter from the author along with previously unpublished drawings.
We were sent a copy of the book to review. Although we've enjoyed several other books by Oliver Jeffers, this one is new to us, and I very much enjoyed sharing it with the children.
The book tells the story of a little boy, who desperately wants a star of his very own. He comes up with all sorts of ways that he could capture a star, accompanied by some beautiful illustrations. It's a really sweet little story and we enjoyed it very much, it would be a lovely book to read together at bedtime. I really love the illustrations, they are so simple and yet beautiful and expressive.
How to Catch a Star is also a book that lends itself perfectly to related activities that you can enjoy with your children. Harper Collins have helped with this, and they sent me a pack of activity sheets including various activities. We made some puppets so that Harry could act out the story, and also a lovely mobile with pictures from the book.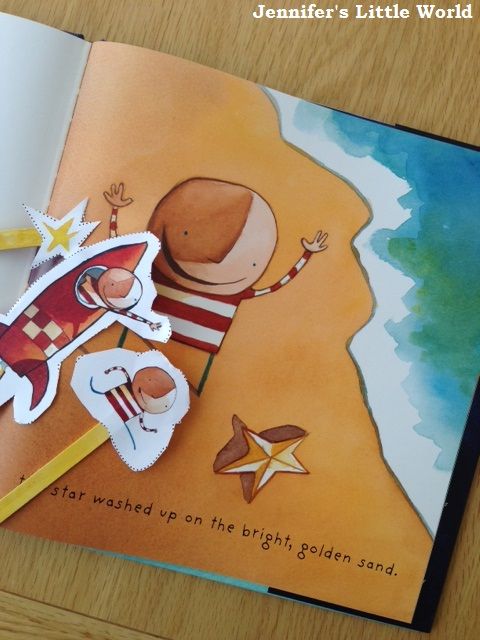 I leave you with this fantastic video from author Oliver Jeffers, where you can learn a little bit about him and his creative process, it's a fascinating watch!
Oliver Jeffers Author Film 2013
from
Oliver Jeffers
on
Vimeo
.
We received a copy of the book to review, along with a few other things to help us celebrate.