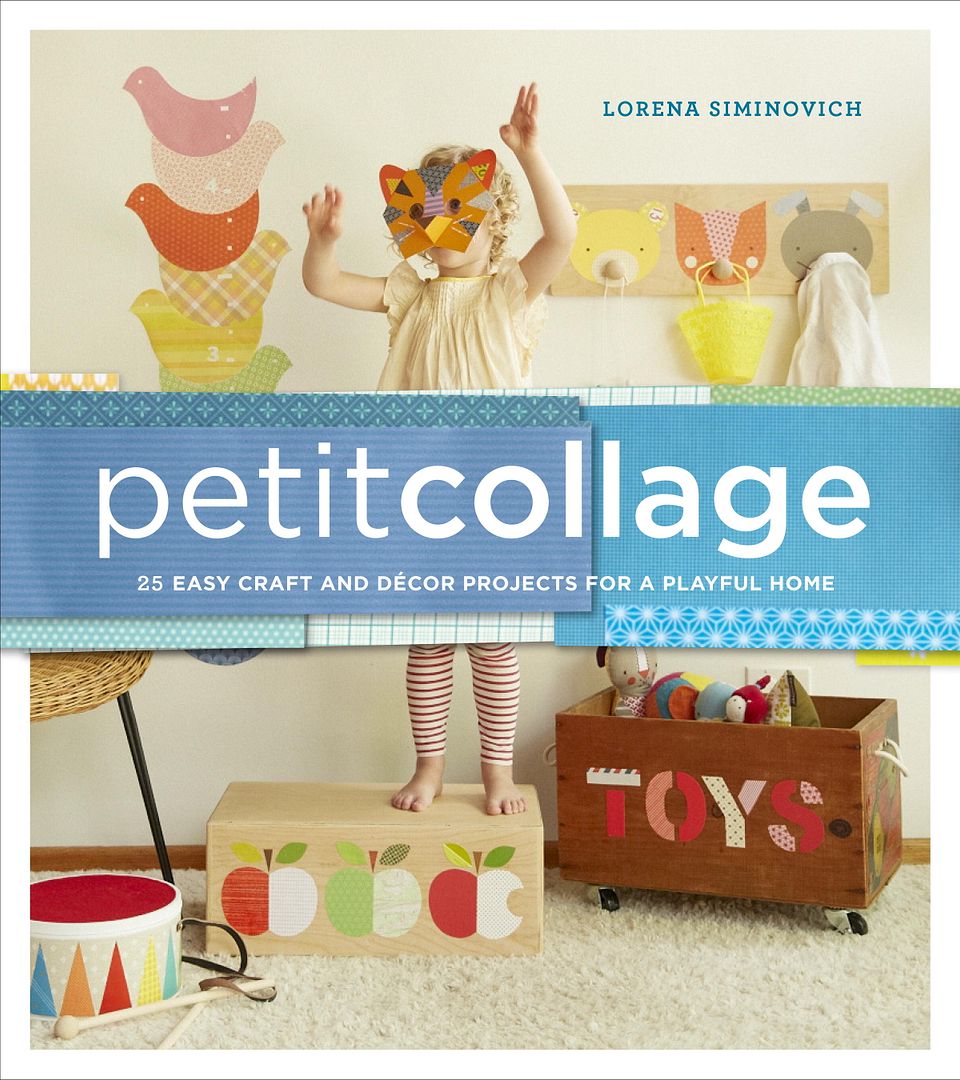 Petit Collage by Lorena Siminovich is a collection of 25 vintage modern handcrafted designs for children and families. The book is packed with projects, mainly intended for parents to create for their home and children, but there are also many that the children could also be involved in. Each craft is beautifully photographed and full instructions are provided.
The detailed introduction to the book has lists of suggested materials and some hints and tips. The emphasis is on using materials which you have found yourself, and recycling and upcycling where possible. But at the back of the book there is a great resource list for the things that might not be so easy to find. All the templates for the projects in the book are also included, which is really useful and means that you can adapt the projects to suit yourself.
As well as being decorative, many of the projects are also practical ideas which you can use around the home. I particularly liked this weekly meal planner:
I adapted this project to create my own
wipeable weekly calendar
. I changed the layout around a bit, but I used the templates in the book to make the letters. I'm really pleased with it!
There are some lovely motifs in the book, and I really like that all the templates are provided so you can recreate the craft yourself. This little owl is so sweet! Although he's designed to make a door hanger I can see so many other ways that you could use the image, perhaps to make a range of coordinating items for a child's room.
The projects range from super simple to those which require a little more effort, although most of them are on the easier end of the scale. There are some lovely ideas in the book, which really made me think about how with a little bit of creativity you can make your home a really beautiful and welcoming place.
Petit Collage by Lorena Siminovich, published by Potter Craft (£16.99, available from www.thegmcgroup.com)
I received a copy of this book to review.