For the last few months as a Parragon Book Buddy I've been reviewing recipe books, but this month I decided to change back to books for the children, particularly books for slightly older children. This month's book is Troll...Two...Three...Four, written by Steve Smallman and illustrated by Jaime Temairik.
One day Boogaloo, a curious and lonely troll from Troll Land, sees a red balloon floating by and accidentally follows it all the way into People World. His fellow trolls decide that they want to go that way too, and soon an army of trolls is marching through the streets, singing as they go. Although scared at first, the humans soon realise that things are a lot more fun when Trolls and Humans can be friends.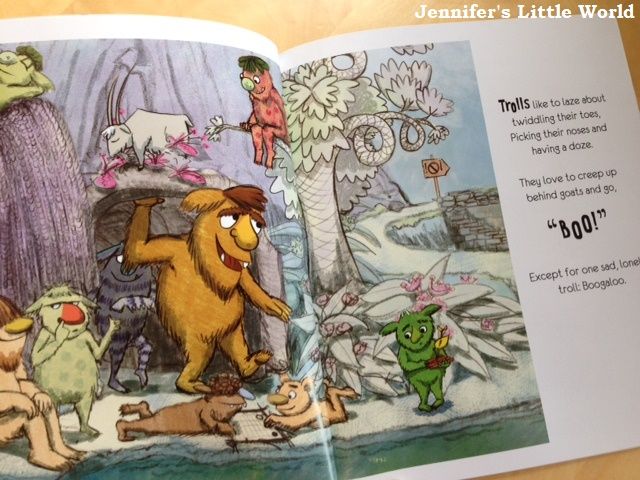 The story is written in rhyme with a lovely rhythm that makes it easy and fun to read aloud. I pitched it to Harry as book for him to read himself and he managed really well, the vocabulary was simple enough for him and he loved the story. The illustrations are fantastic, bright and cheerful and I particularly loved that all the trolls were so different to each other!
I received a copy of this book to review as a Parragon Book Buddy.