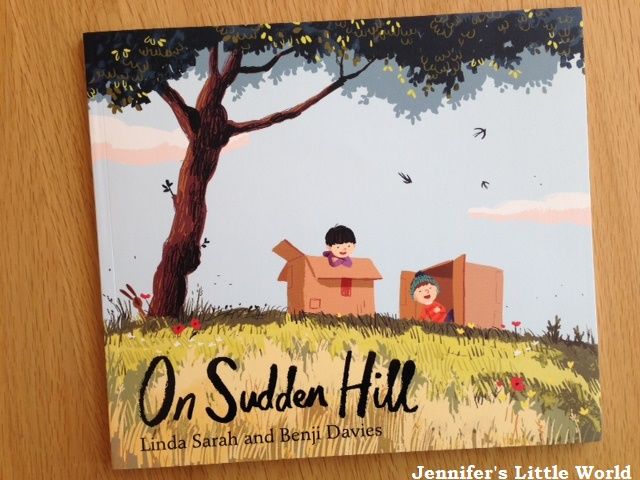 On Sudden Hill, published on 28th August 2014 by Simon & Schuster, is a new story from from Linda Sarah, illustrated by Benji Davies. It's a story about friendship, childhood and emotion, and accepting someone new.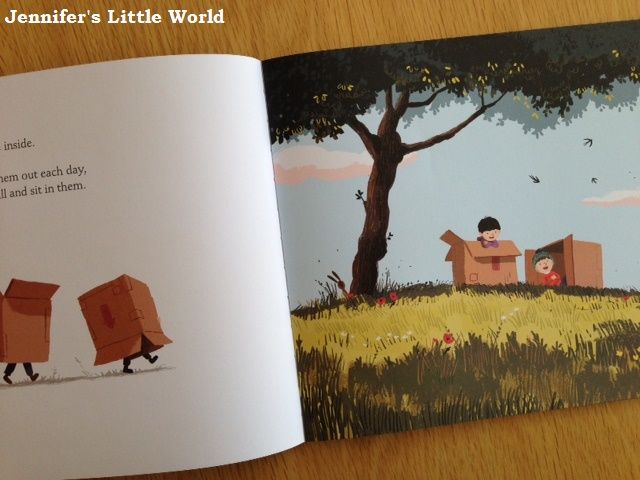 The story follows Birt and Etho, best friends that take their cardboard boxes up to Sudden Hill every day and have all sorts of imaginary adventures. But then one day they meet Shu, who has found a big box and the courage to ask if he can play too. Birt isn't quite sure, and it isn't long before he begins to feel left out and then refuses to come out to play any more. But Etho and Shu haven't forgotten about him, and they've been busy making things out of cardboard...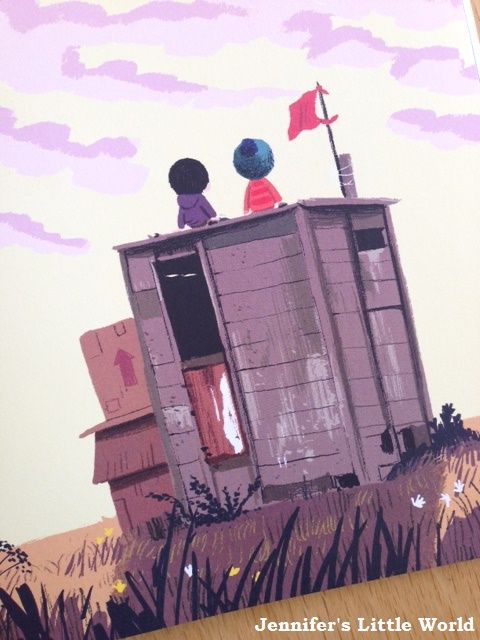 Conflicts with childhood friendships is something that I would imagine all children have to deal with at some point, if not at several points. Two friends that are close can find it very difficult when a third child appears on the scene. So I think that this is a wonderful book to share with young children. The message is that although just having one friend is great, when you introduce more children you can widen your experiences and have a lot more fun together. It's a lovely book to share with children to help them deal with these issues. It's also a beautiful and simple read, with enchanting illustrations.
I received a copy of this book to review.