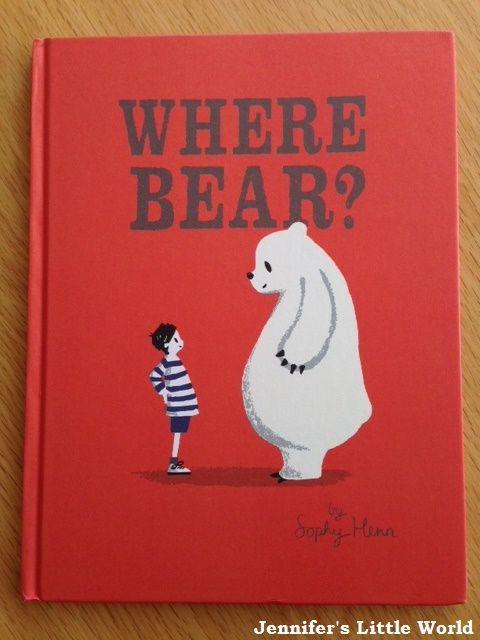 Where Bear? is written and illustrated by Sophy Henn, and is her first book. It's a simple story about a little boy and his bear, and how they try to find the bear a home that suits him.
Bear has become too big and bearish to be living in a house. so the boy decides it's time to find him a new place to live. He suggests all sorts of places where bears live - the zoo, the circus or in a cave - but the bear doesn't agree with any of them.
But finally the boy comes up with a suggestion that appeals to the bear, and everyone is happy.
It's an easy read, with plenty of repetition, which means it will appeal even to the youngest toddlers. The illustrations, although simple, convey the feelings of the characters beautifully and provide plenty of opportunity for discussion. It's a lovely book!
I received a copy of this book to review.