It's that time of year again - time for the Great British Bake Off! And like last year, I'm going to be joining in with the Great Bloggers Bake Off. I had such a great time taking part last year, and baking something different every week to join in with the themes on the show. It really challenged me to try some new things, and I discovered that I wasn't actually too bad at baking.
You can find my final post from last year here, with a roundup of all my Great Bloggers Bake Off posts.
I'm not sure that I'm going to be able to manage every week this year as we do have a couple of holidays booked, but I'll do as many as I can! For Week 1 the theme is Cake and the bakes are Swiss Roll, Cherry Cake and Miniature British Cakes.
I'm afraid that I didn't get off to the best start and it's not my most successful bake ever, but I tried my best, and plenty of chocolate icing can hide a multitude of sins!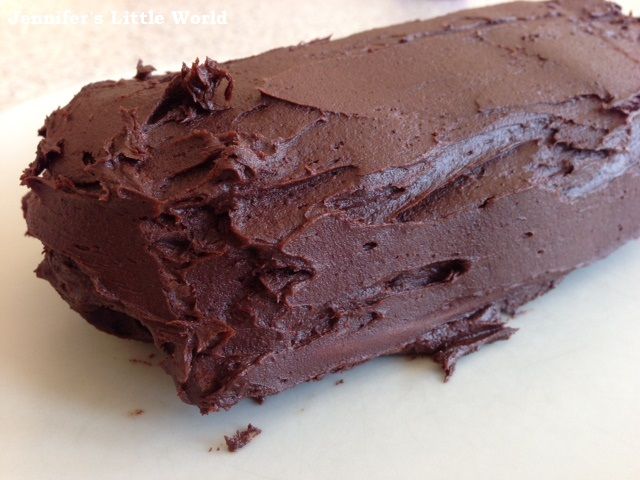 I decided to try a Swiss Roll, something that I've never baked before. I was put off at first because I had an idea that a special tin was required, which was confirmed by my Mum. Then my Mum was visiting and pointed out that a baking tray on my draining board was actually in fact a Swiss Roll tin anyway, so I was back on track!
I chose a recipe for a
Chocolate Swiss Roll from the Cadbury website
. My Mum makes a lovely Swiss Roll Yule Log at Christmas, and this would be a great recipe to use for making one. I didn't have any chocolate in the house for making the icing though so instead I used a
chocolate buttercream icing recipe from the BBC
.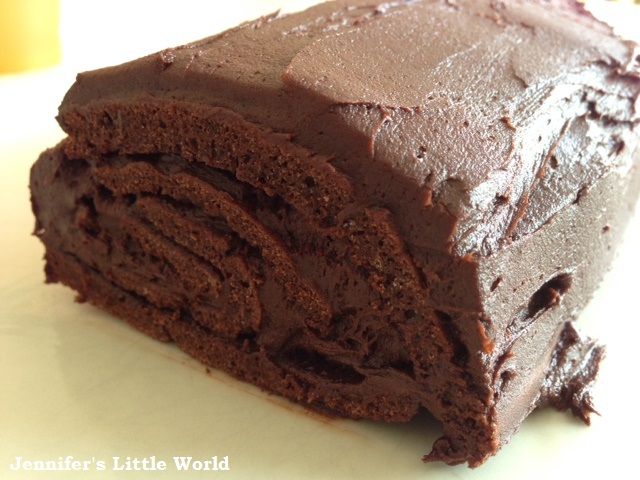 I was a little distracted during the baking with some demanding children, so perhaps I wasn't able to concentrate as well as I could have. The sponge did crack when I was rolling it up, but I managed to fix it with plenty of icing. Unfortunately the sponge didn't turn out that well, it was very dense and chewy, and a bit more biscuit like than sponge cake like. It still tasted okay, but not as nice as I was hoping. It needs a lot of perfecting before I can serve it to guests at Christmas!
I'm joining in with the Great Bloggers Bake Off 2014 which is hosted by
Mummy Mishaps
. You can see all the others taking part over in the
Great Bloggers Bake Off linky
.