Halloween is fast approaching, and it's a great opportunity to dress up and have fun whether you have a spooky themed night in, or dress up for trick or treating. Our children are a bit little to be going out at night, so we'll be having some fun at home with Halloween crafts and activities. This year, Asda have sent me a few goodies from their new Halloween range to try out and share with you.
The new Asda Halloween range has over 250 lines, including fancy dress and accessories, decorations and food. I do like trying out baking themed around seasonal occasions, but when I saw the Witches Hat Cake Pop Kit (£1.50) I must admit that my heart sank a little. While they look fantastic on the box, we've never had much luck with cake pops. But we gave it a go and I was rather pleased with the results, they were a lot easier to make than I had expected!
All you need to add to the kit is 25g butter. You mix the butter into the chocolate cake crumbs and add a little water to produce a firm dough, which you then press into mini ice cream cones and shape at the base to form a hat. Then you just push in a cake pop stick and place them in the fridge for a little while to cool and harden. When the hats have become solid you melt some chocolate and pour it over the cake pops, pressing in some white chocolate stars to decorate before returning them to the fridge for the chocolate to set. Cleverly, the box itself has small holes in it so you can use it as a stand for the cake pops while you are working on them. The pack also came with plenty of chocolate to melt, which can hide a multitude of sins!
To serve a Halloween themed meal we were sent some skull paper cups and napkins which are a great way to dress up your usual dinner table and make it a bit special, as well as being fantastic if you are hosting a larger party.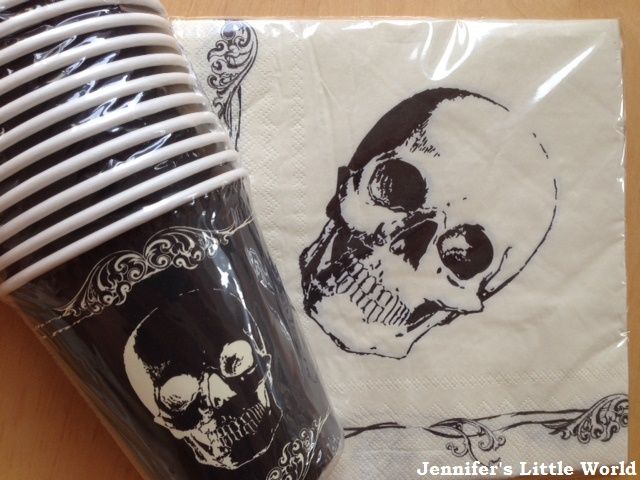 Asda also has plenty of Halloween decorations. We received a friendly little hanging monster that is very sweet. I've hidden him away from the children, I'm going to surprise them on Halloween morning by putting him somewhere for them to see when they go downstairs!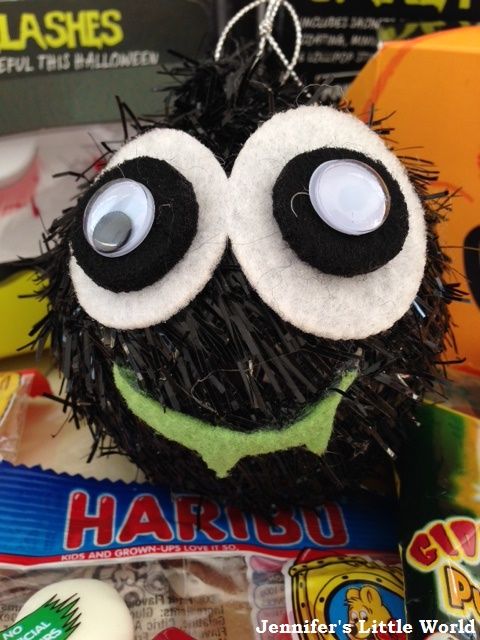 Although we won't be going out, we will be keeping some packs of sweets to hand in case we have any trick or treaters earlier in the evening. Little packs of sweets like Haribo are the perfect size to hand out, and this year Asda has taken inspiration from the USA and introduced larger pack sizes of Swizzle Sweet Tubs and Haribo Mega Family Fun Bags, with prices starting at £3.
I've not really done much face painting, but this Face of Fear Make up Kit (£4) has an excellent selection of colours along with a little booklet containing loads of different looks that you can create. The Blood Red false eyelashes (£3) are pretty cool too, I'm planning to find an occasion to wear them!
So if you are looking for Halloween decorations and accessories to help celebrate Halloween it's well worth having a look at the Asda range!
We received these Halloween items in exchange for a review.