I think that most children will be familiar with the books in the series of books that began with Aliens Love Underpants by Claire Freedman and Ben Cort. There is something about underwear that young children find absolutely hilarious, and the books in this series, which also include Dinosaurs Love Underpants and Pirates Love Underpants, are always a big hit with little ones.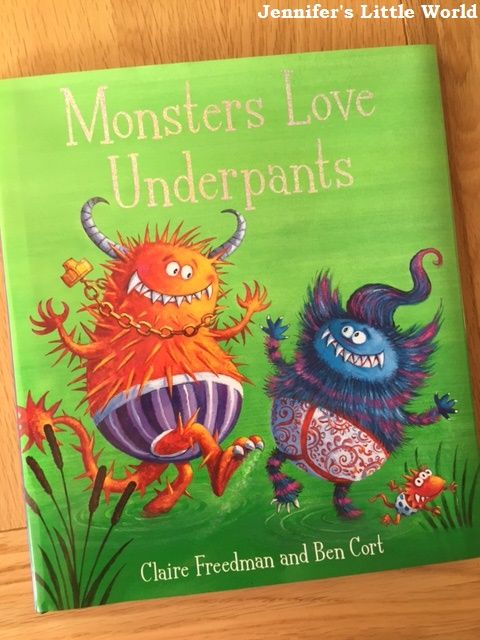 On the 9th October 2014 the latest Underpants book will be published by Simon and Schuster -
Monsters Love Underpants
. I've been lucky enough to receive a copy of the book, and I can tell that it's going to be very popular.
The format of the book is similar to the other books in the series, with plenty of large, bright illustrations and short, snappy rhyming text. The book shows us all sorts of different monsters - in swamps, high up on mountains, deep under the ocean - and all desperate to find and wear pants of all shapes and sizes, all colours and patterns.
At the very end the narrator warns us to watch out for monsters stealing underwear from under our beds, and I love that the illustration has a little nod to each of the other books in the series! It's a really fun book, I'd definitely recommend it.
I received a copy of the book in exchange for this review.