Julia Donaldson and Axel Scheffler are the creators of The Gruffalo, and the most successful picture book partnership ever. We have many of their books on our shelves! This year, Macmillan are releasing special anniversary editions of some of their popular books.
Charlie Cook's Favourite Book by Julia Donaldson, illustrated by Axel Scheffler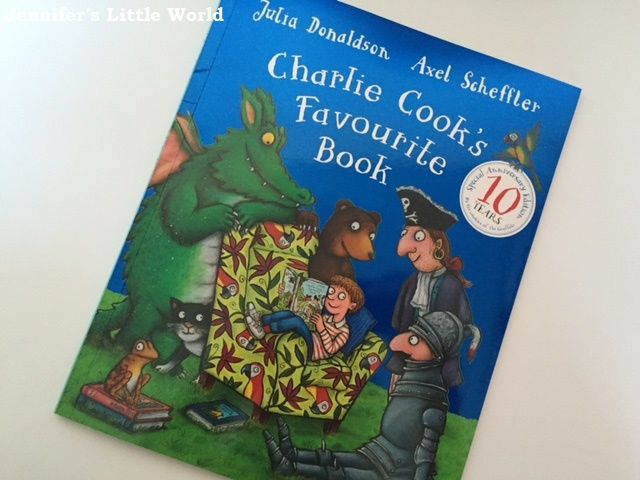 This really original book takes the reader on a journey through a series of different books, beginning with Charlie Cook, who is reading a book about a pirate captain. The pirate is reading about Goldilocks, who is reading about a knight, who is reading about a frog, and so on and on, with all sorts of characters and different types of books. Harry grabbed this to read as soon as he saw it, and he was fascinated by it. The illustrations are perfect (with a few elements that are reminiscent of other books illustrated by Axel Scheffler!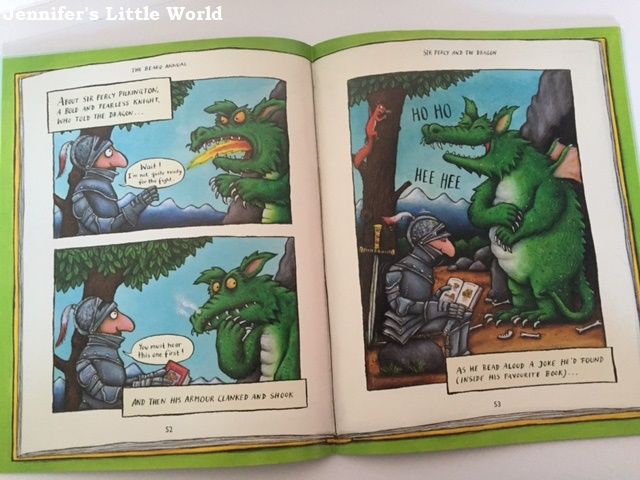 The anniversary edition also comes with an introductory note from Julia and some of the original drawings from Axel's sketchbook.
Fox's Socks by Julia Donaldson, illustrated by Axel Scheffler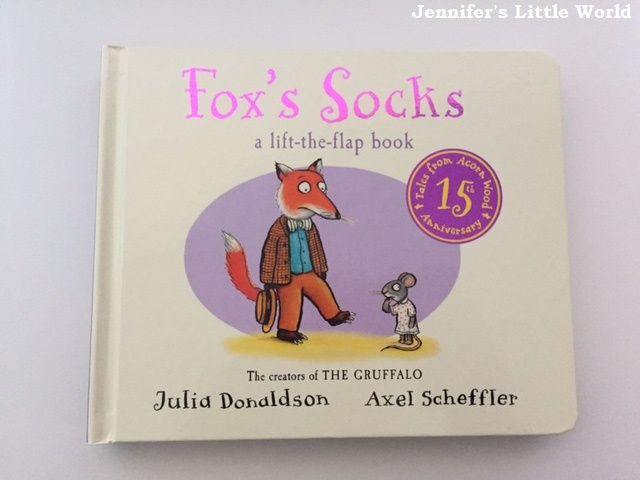 Fox's Socks is part of the Tales from Acorn Wood series, celebrating its 15th anniversary. This series is aimed at younger children, and this book is a story about a forgetful fox, looking all around his house for his socks. Each page has a flap to lift and the language is simple and repetitive - perfect for little ones. There are four books in the series - Fox's Socks, Postman Bear, Rabbit's Nap and Hide-and-Seek Pig.
I received these two books to review.