My husband is quite excited by the idea of wearable tech, so when I was asked if I'd like to review something from the Scruffs men's winter range he was very keen to try out the
Vintage Speaker Hoodie
, which he selected in Black.
Ram is always listening to music on his phone, and with this hoodie he can easily listen to his music while he's out and about. One of the pockets at the bottom of the hoodie has a standard headphone jack plug which you connect to your phone or other music player. There is also an inner zipped pocket to stop if falling out if you are moving about. Then the cable runs up inside the hoodie to the hood at the top, all enclosed within the seams so there are no loose wires.
Inside the hood there are two small zipped pouches that hold headphones, and there is also a speaker on each side inside the hood, if you want to play your music out loud. Just inside the top zip at the front is a simple control panel, and there is also a microphone so that you can make calls when your phone is connected.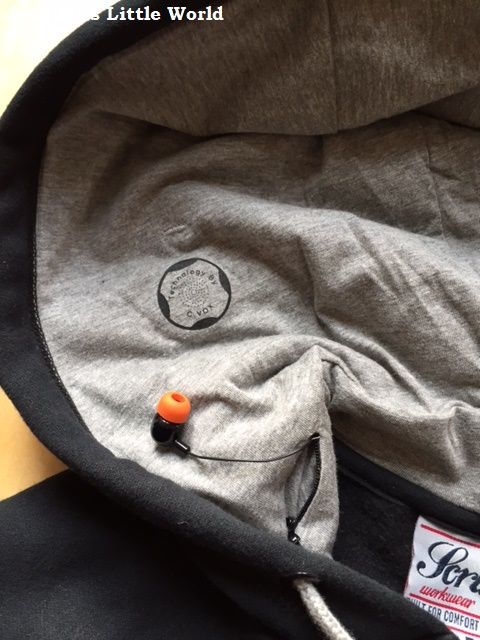 All of this tech is fully machine washable, (just remember to remove your phone from the pocket!) which is brilliant, and we felt that the headphones and speaker were good quality. The hoodie itself is really thick, warm and comfortable, perfect for wearing outdoors in colder weather.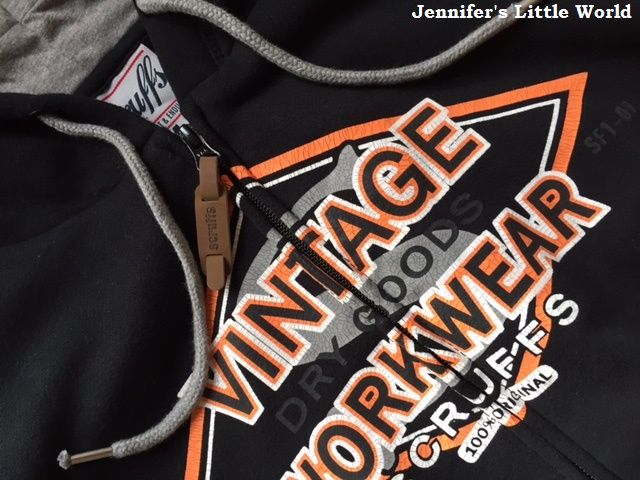 This hoodie would be great for anyone that spends a lot of time outside, perhaps working or taking long walks. Or else you could just wear it around the house - it's so warm and comfortable!
The Vintage Speaker Hoodie retails for £59.95, and is available in Black and Grey. I received a hoodie in exchange for this review.