As Parragon Book Buddies, each month we receive a new book to review aimed at older children. This month we were sent the
Gold Stars Factivity: Dinosaurs
book.
We recently looked at another excellent book in the same series -
Journey Around and Inside Your Amazing Body
- and the format is very similar. Each page is packed full of information, interspersed with little activities so that children can really get involved with learning the facts. The book begins with some general dinosaur history, then picks out a few dinosaur favourites like Triceratops, Stegosaurus and Diplodocus for a more detailed look, each spread out over several pages.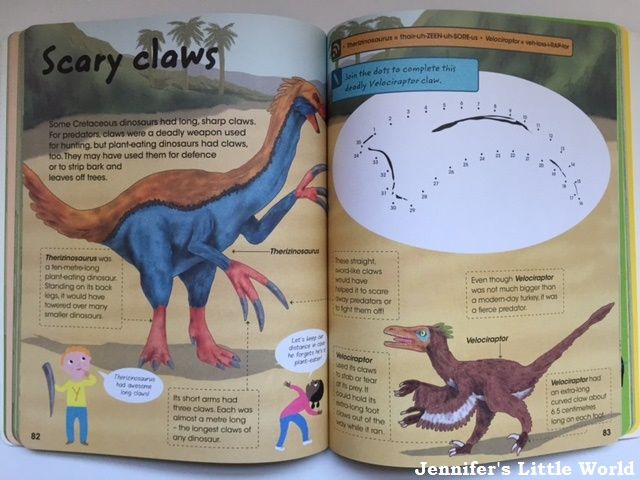 The simple activities range from mazes, which Harry particularly loves, to spotting things in the pictures and matching objects. It's much more than an activity book, and with 128 pages it's crammed with interesting facts and gorgeous illustrations.
Harry grabbed this book as soon as he saw it, and I've found him poring over it constantly since. He's also been doing some of the activities with Mia, she especially loved hunting for camouflaged dinosaurs. This book is a great addition to our reference shelf!
I received this book from the publisher for free. However, they have not paid me for this review, and they do not exercise any editorial control over my review or anything else on this site.