As a Parragon Book Buddy, each month I receive a new book to look at with the children. This month we were sent a copy of Busy Busy Things That Go: 2000 Stickers. We love sticker and activity books in this house, I find them brilliant for taking away on long journeys with the children, and it's great now that they are older and can work on them without too much input needed from an adult. This book is lovely, thick with lots of pages, and it comes with plenty of stickers.
The first thing that I did was pull out all the sticker pages, which luckily I was able to do without any trouble. I've learned from experience that it's much easier to have a sheet of stickers separately than have to keep flicking through the pages to find the ones that you need! It was also important, because many of the stickers are designed for specific pages. There's a massive selection of gorgeous stickers, some designed for particular pages and others which you can use when and wherever you like.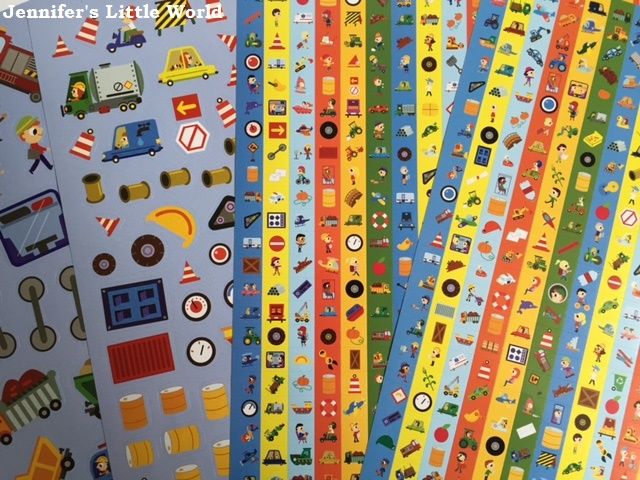 Although the book is aimed at older children, I actually think it's better suited to younger children. Even young toddlers would enjoy sticking the relevant stickers on the correct pages with a bit of guidance - the planes at the air display, the train at the station and so on. There are a couple of activities as well as the stickers, like hunting and counting for different objects or finding the way through a maze, but they are very simple. Both children had a lot of fun with this book.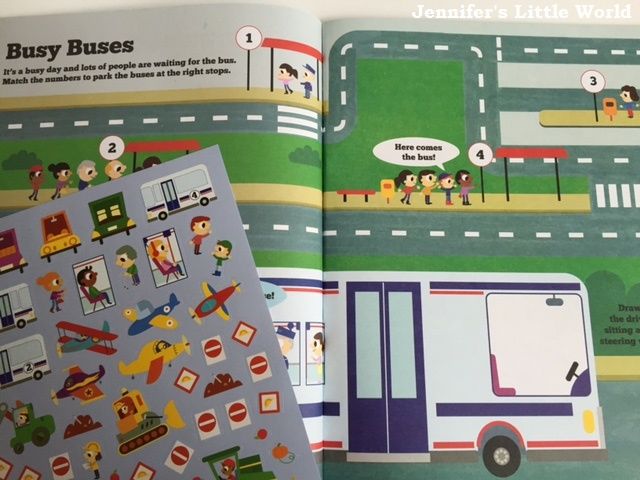 This book would be perfect to entertain children on a long journey, especially on a flight. It doesn't take too much concentration from the supervising adult, and as well as sticking the stickers in there's lots of potential for chat and simple questions about number and colour.
I received this book from the publisher for free. However, they have not paid me for this review, and they do not exercise any editorial control over my review or anything else on this site. The book is priced at £4.50.