I love reading with Harry, both hearing him read and reading to him, and I'm always on the lookout for new books that will interest him. Recently we were sent a copy of The First Case by Ulf Nilsson. Ulf Nilsson is a popular Swedish children's writer, and The First Case has recently been published in English translation. It's a chapter book, aimed at children aged 7+.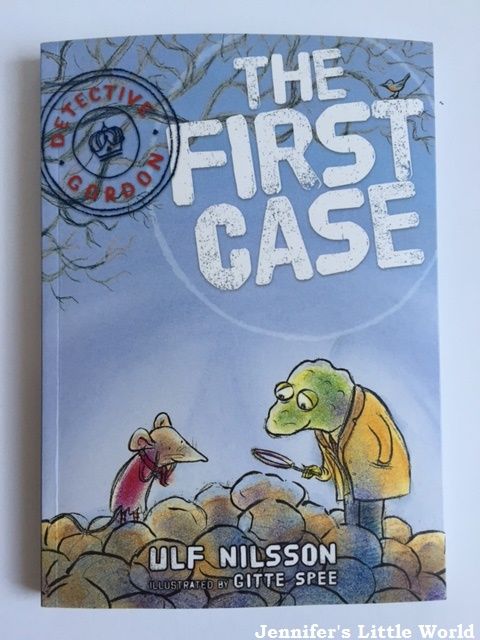 Harry is a good reader, but he is sometimes daunted by books with long paragraphs of text. Luckily The First Case is beautifully illustrated by Gitte Spee, with some gorgeous colourful pictures that break up the text nicely. Although Harry is probably capable of reading the book alone, he doesn't always have the patience for a longer reading session, so we read the book together a chapter at a time - he read the first page or so and then I finished reading the rest of the chapter aloud to him.
The book introduces us to Detective Gordeon, the toad policeman responsible for solving crime in the forest. When someone has stolen some nuts from a squirrel he's on the case, but it's a lot easier to solve with the help of his new assistant Buffy the mouse.
It's a lovely story, a perfect chapter book for children that are just enjoying the confidence to read alone, and great to read aloud to younger children. I know that Harry will definitely be returning to it alone when his reading stamina has improved!
We received a copy of this book to review.