Grandad's Island
by Benji Davies is a new picture book about a young boy called Syd who enjoys visiting his Grandad. One day when he goes around to his house he finds his Grandad up in the attic, and Grandad takes him through a secret door to visit a magical island together. Syd wishes that they could stay there together forever, but Grandad tells him that he is going to stay there, and even though Syd is very sad to say goodbye, and lonely when he returns home, he knows that his Grandad is much happier where he is.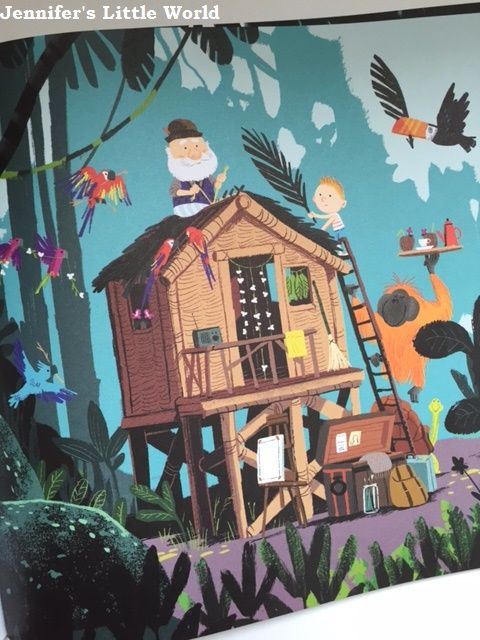 Although it's fairly subtle, the story is really dealing with the experience of a young boy that has lost his Grandad. However this isn't something that Harry picked up on when we read it together, he just saw it as a lovely story about a boy and his Grandad having adventures together, even if it was a little sad at the end. I do like the way that the book deals with the subject matter, and the way it shows that those we love can still be near to us even if it seems as though they are far away.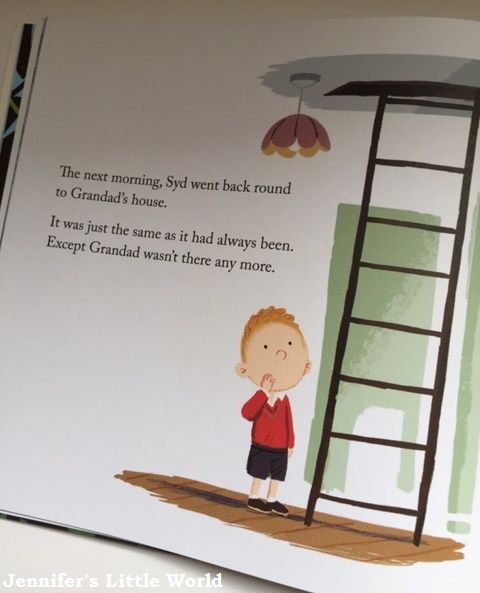 What I liked most about this book was the illustrations, they are absolutely beautiful, with vivid colours and full of detail. As well as the book I was sent some lovely postcards with images from the book, and I'm definitely going to be finding a place to display them as they are wonderful pieces of art!
I received a copy of this book to review, Amazon link is affiliate.