Hungry Roscoe
by David J. Plant is about Roscoe the hungry racoon who is fed up with eating rotten junk and leftovers out of the bins in the park where he lives in the middle of a big city.
What he really wants is some fish or fresh, juicy fruit, and when his friend Benjy suggests trying the zoo Roscoe things it's a great idea. Unfortunately the zookeeper isn't happy when he tries to eat some of the food intended for the animals and boots him out. So Roscoe tries a variety of disguises to sneak his way back into the zoo without success, and then causes a disaster when he lets the mischievous monkeys out of their cage!
There is plenty going on in this funny and entertaining picture book, with its muted yet gorgeous illustrations paired with humourous text. The children loved the different pictures of the animals, and enjoyed tracing Roscoe's routes through the zoo with their fingers.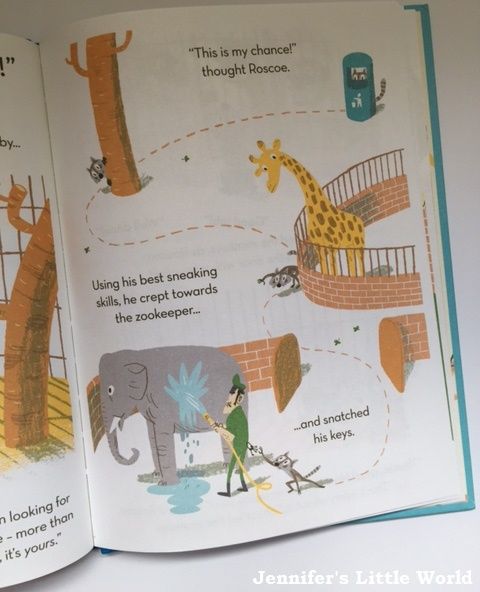 This is a really high quality picture book and one which we very much enjoyed reading together!
I received a copy of this book to review, Amazon link is affiliate.