Waiting when we got back from our recent holiday was a copy of
Totally Amazing Mazes
, my latest Book Buddy review book from Parragon. As soon as I saw it I knew that it was perfect for Harry.
It's a nice thick book, and containing 100 twisty, turny adventures - and none of them are the usual, rather boring, line drawings. Instead each page is filled with a maze based around a different theme or story.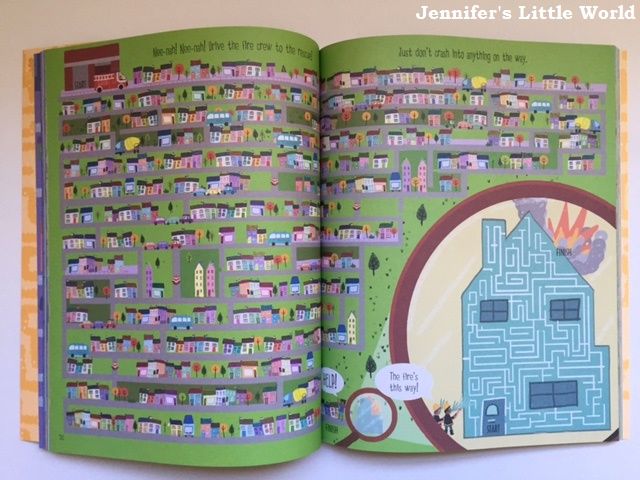 You might need to find your way through an airport, avoiding other people and getting to the departure gate. You might need to help a caterpillar munch its way along a trail of leaves to reach its friend. Some of the mazes even have an extra challenge, like the bus driver that not only needs to find a way to school but also has to collect six children on the way. If you get stuck, you can find the solutions to all the mazes at the back of the book.
Some of the mazes are curved, some are straight, some require you to dodge your way around obstacles, and many appear deceptively simple - at least until you look at them more closely! The pictures are beautiful, and full of little details that you only spot as you are completing the maze. They are at the perfect level for Harry (6), and I can see that the book is going to keep him happily occupied for a long time!
I received this book from the publisher for free. However, they have not paid me for this review, and they do not exercise any editorial control over my review or anything else on this site. This book is priced at £8, Amazon link is affiliate.