Dahlov Ipcar's
Wild and Tame Animals
, originally published in 1963, has been remastered from the original and traditionally printed using the four colour separation technique of which Ipcar is a master. The result is a gorgeous picture book that opens up Ipcar's classic book to a new generation of readers.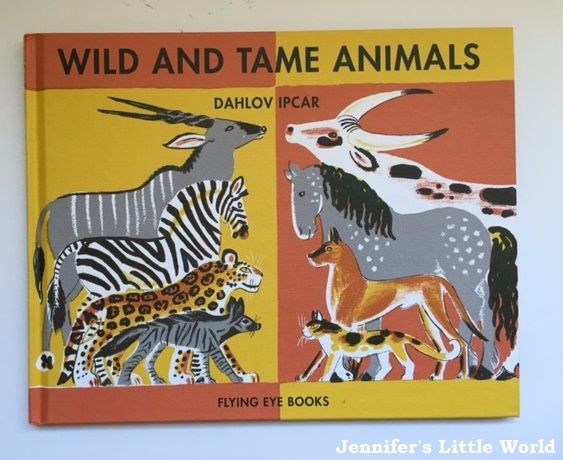 "Long, long ago all the animals in the world were wild. Some were timid and hid in the woods, and some were ferocious and dangerous... But long ago men learned to tame some of the wild animals."
So begins the book, which is a journey of discovery beginning long ago, when cats and dogs were feral and ferocious, telling how they were tamed by our early ancestors and now live, play and work alongside us today. Each animal is looked at in turn, from cats and dogs to pigs and horses, even elephants and camels. There are also mentions for the animals that have remained wild, both in remote areas of the world and closer to home.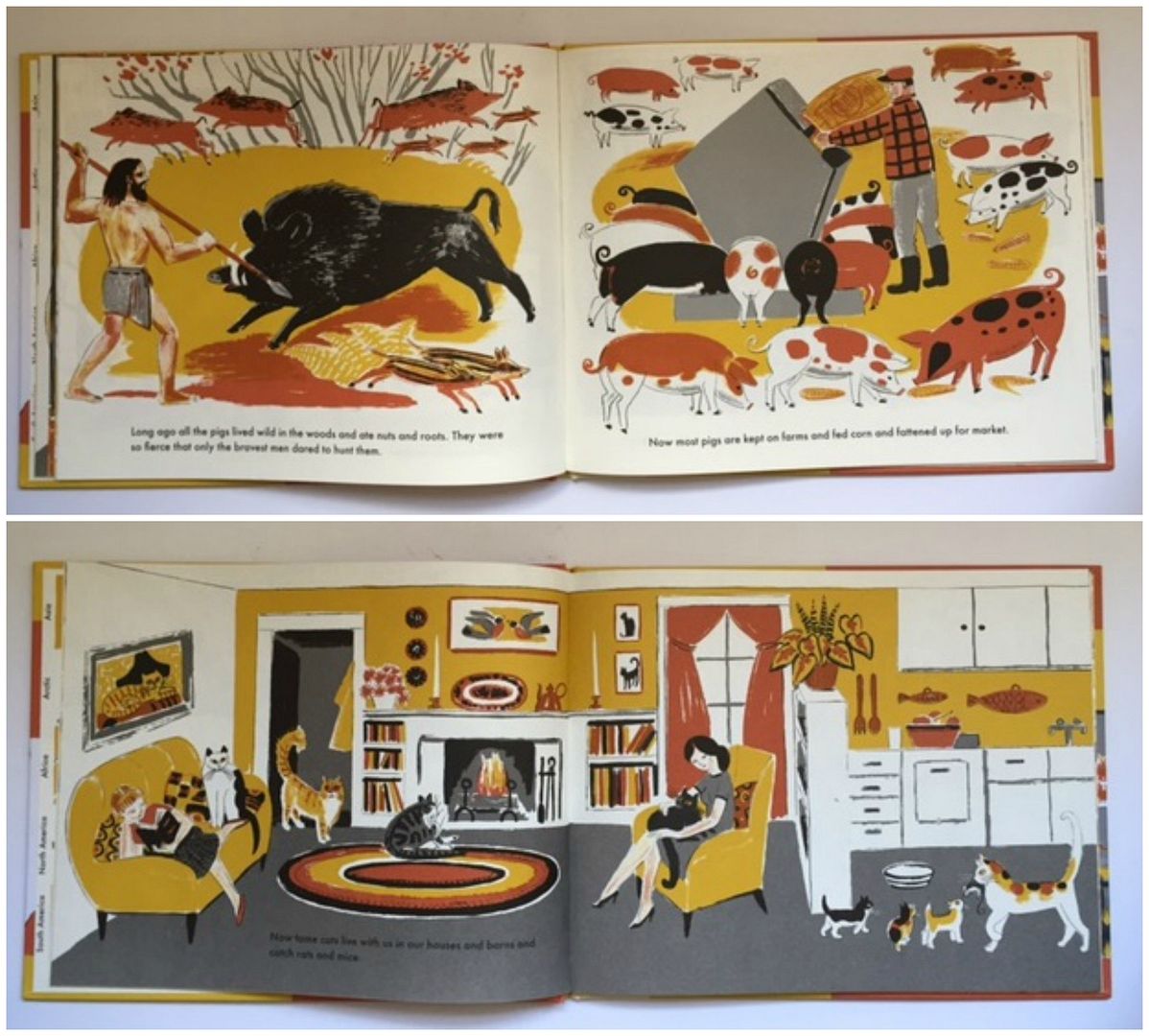 It's easy to forget that the animals we are used to seeing around us, like sheep and goats, once used to roam free, many of them dangerous to humans, and it's a fascinating concept to explore with children.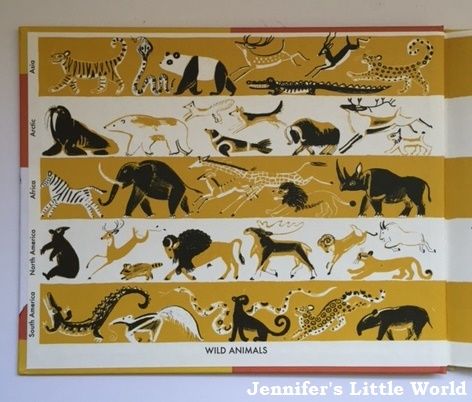 I loved all the illustrations in this book, but I was particularly taken with the inside covers of the book, where you can find all the animals mentioned and many more which are just pictured, divided into Wild Animals on one side and Tame Animals on the other and grouped by geographical location. As well as being a feast for the eyes, the book's sturdy cover and thick pages make it a pleasure to browse through, and although aimed at children I think that it's a great book for adults too!
You might also be interested in my review of
Black and White by Dahlov Ipcar
, another gorgeous picture book from Flying Eye Books.
I received a copy of this book to review, Amazon link is affiliate.