I recently received some lovely books from Macmillan to review, and amongst them were two which particularly caught my eye. They are both part of a new sticker activity book series where you can draw, write, colour and create with some favourite artists from the world of children's books. We received Let's Go Find a Tiger! with Yasmeen Ismail and You Are an Artist! with Marta Altes.
Draw With Yasmeen Ismail: Let's Go Find a Tiger!
encourages young children to draw along with Yasmeen Ismail, a talented author, illustrator and animator. The book follows two adorable characters on an exciting jungle journey.
The words of the story are all there, but the child needs to add to or complete the illustrations.
To help, the book includes several pages of bright, cheerful stickers which can be used wherever the child feels they will add to the story. The book is designed to encourage a child's creativity, and to show that anyone can tell a story.
Draw With Marta Altés: You Are an Artist!
is based on the bestselling picture book I am an Artist! and is a chance to get creative and make art with the award-winning Marta Altes.
This book doesn't follow the same story format as Let's Go Find a Tiger! Instead the child is encouraged to see themselves as an artist. They need to think about different types of art, for example a self-portrait or experimenting with different colours, and explore different concepts around that.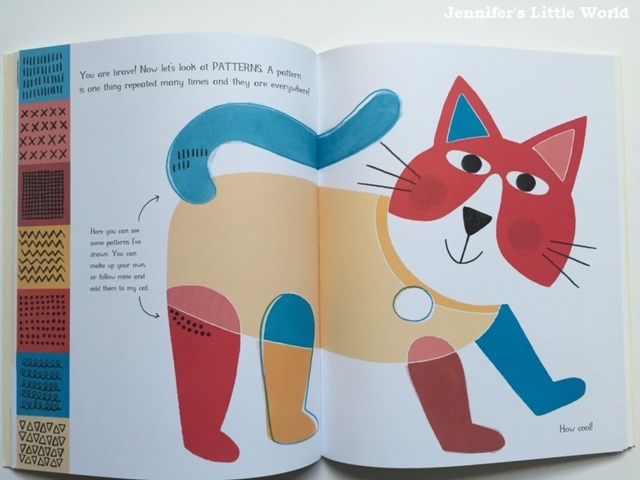 The child can embellish existing illustrations, or give names to pieces of art before creating their own.
The book also contains a generous amount of stickers that can be used to create or add to art in the book and is designed to get the child making art and making a mess. It's a lovely book for an aspiring artist.
I really love both these books. I think that Let's Go Find a Tiger! is perhaps aimed at slightly younger children and You Are an Artist! would appeal more to slightly older children, which is perfect for us as I have a willing recipient for each! It's a lovely series and I look forward to seeing which other artists will be included.
I received these two books in exchange for a review, Amazon links are affiliate.