This month as a Parragon Book Buddy I've received a fantastic new book to review in the Factivity series -
Factivity: Incredible Space Sticker Activity
.
The book comes complete with 300 colourful space stickers, some which are used for the games and activities in the book and some which you can use for your own space related crafts. Harry has always been interested in space (as evidenced by his
space themed bedroom
!), and so I knew that this book would have instant appeal.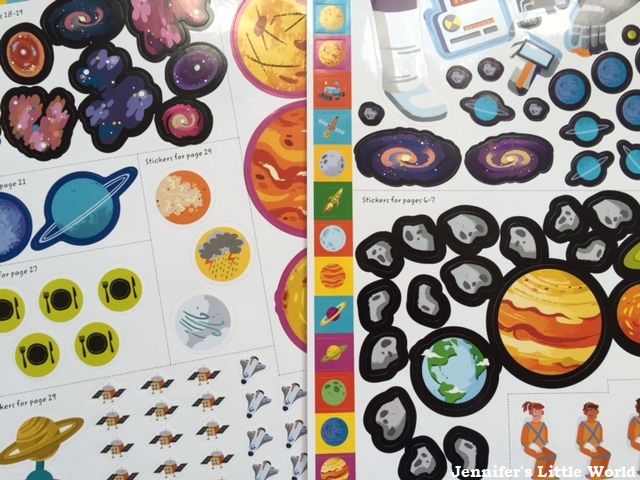 It's lovely that he is now at the age when he can occupy himself quietly with a book like this. It has kept him busy for ages over the school holidays and has been especially good at bedtime, when he needs to chill out for a little bit but his mind still wants to be active.
The book contains a variety of different space related activities, with information and facts interspersed with sticker activities, for example using stickers to complete the pictures, answer questions, and for simple matching activities.
It's a great book with a good mixture of information and simple learning activities. We've reviewed a couple of other books in the Factivity series and I have to say that I think they are excellent. They are great for giving children information about a subject and the activities really help to enrich their learning. Here are my reviews of the other Factivity books:
Factivity: Travel Back Through Time to the Land of the Dinosaurs
Factivity: Journey Around and Inside Your Amazing Body
I received this book from the publisher for free. However, they have not paid me for this review, and they do not exercise any editorial control over my review or anything else on this site. This book is priced at £4.99, Amazon link is affiliate.