Rowlands Pharmacy's lovable feathered mascot Rowland the Owl needs your help!
He has nothing to wear on his summer holiday, and so he has launched a competition for young artists to design him a t-shirt, with a Holiday Health Hamper packed with Rowlands Pharmacy projects on offer for the winner.
To take part, all you need to do is download the t-shirt template, create a design and then submit it through Twitter @RowlandsTweets with the hashtag #wheresrowland, or submit via their Facebook app. The competition closes on the 24th August 2015, and you can find full details as well as the link to download the template on the
Where's Rowland T-Shirt Competition webpage
.
We were sent a pack of goodies from Rowlands Pharmacy so that the children could have a go at designing their own t-shirts.
We decided to use fabric paint for the t-shirts so that they would last a wash and could be worn more than once. I placed a piece of thick cardboard inside each t-shirt so that the paint wouldn't soak through, and then the children began to create their designs, starting first with a pencil outline.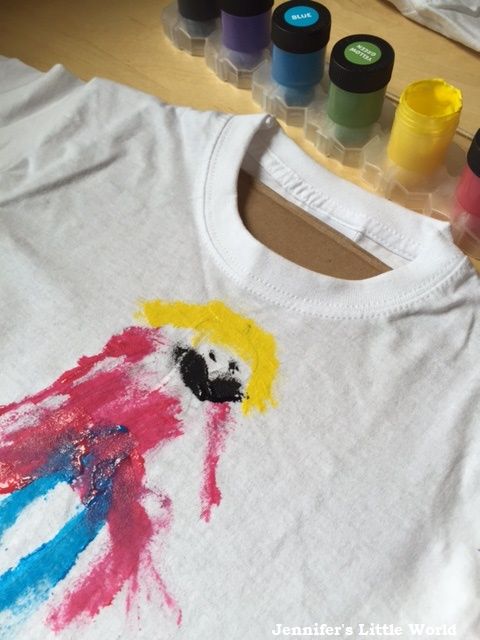 Mia decided that she wanted to paint a picture of a princess I think that she did a wonderful job! She also added a prince, and when she saw Harry's t-shirt she insisted on having her full name painted across the bottom of her shirt as well. Harry chose to have his name across the front in his favourite colour, green, and opted for a picture of a bright yellow birthday cake complete with 6 candles. Around the edges he drew some open books to show his love of reading.
I loved seeing what their creative little minds came up with and they are so proud of their finished t-shirts!
We were sent some craft and health products in exchange for our help in promoting the competition. Find full competition details on the Where's Roland T-Shirt Competition webpage.