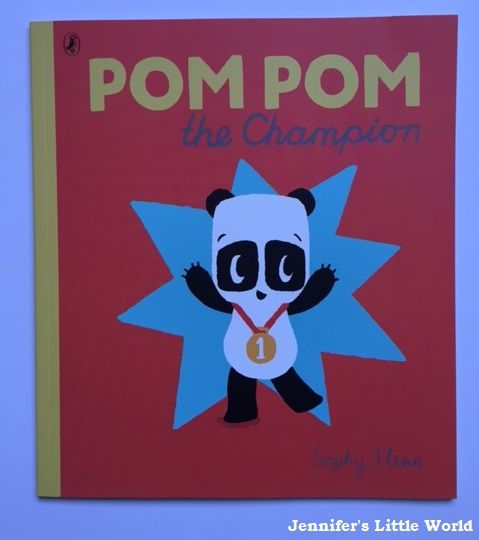 Pom Pom the Champion
is a new picture book from Puffin, written and illustrated by Sophy Henn. It's a story about Pom Pom, a sweet little bear. One day when Pom Pom is bored his Mum suggests that they play a game, and Pom Pom is delighted when he wins. He decides that he rather likes being the winner, and goes on to win at all sorts of things - like packing his bag at the supermarket and reading his book in the library.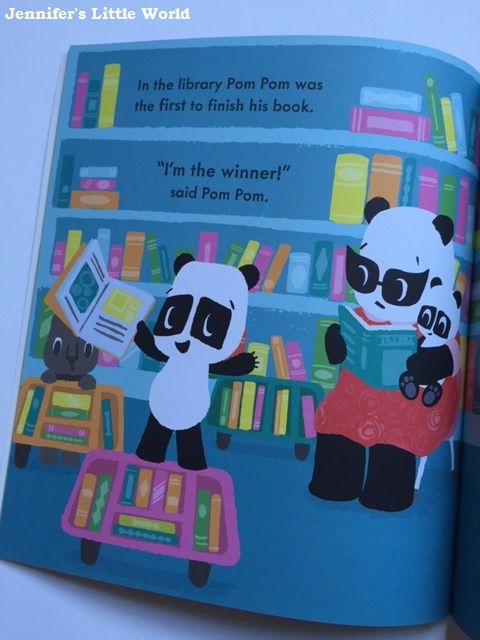 But when he meets his friends in the playground he discovers that he can't win against them at everything, and suddenly it's not so fun any more. Luckily with the help of his friends he learns that you don't need to win every time and it's a lot more fun when you all play together.
Lots of toddlers and young children are competitive and want to win at everything, and so this book will definitely strike a chord with parents and children alike! It's a great one to share with a child that needs a bit of help understanding that you don't always need to be the best at everything.
I was sent this book to review, Amazon link is affiliate.