The Wolf Who Fell Out of a Book
is an original picture book by popular Belgian children's author Thierry Robberecht, and is new to the UK this Autumn.
Zoe's bookshelf is packed so full of books, that one day one falls down to the floor and the wolf in the story jumps out. He's a scary and menacing character in his own book, but when he sees Zoe's unfriendly cat he tries to escape, and ends up racing through a series of stories, meeting other familiar storybook characters along the way.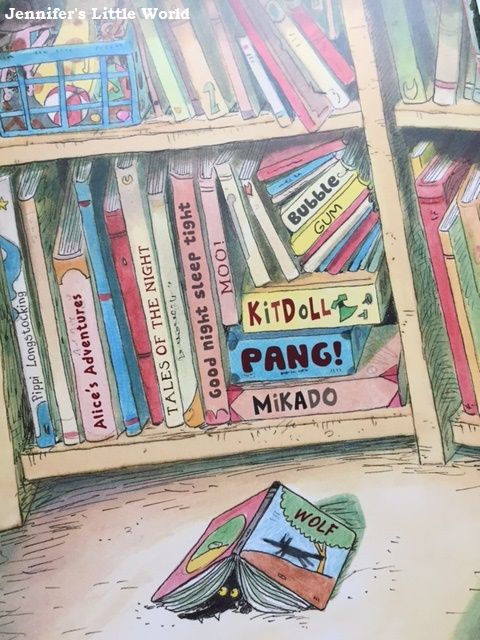 The book is illustrated by Gregoire Mabire, and I love the detail in the pictures and the lifelike characters. My favourite pictures are the ones of the bookshelf, it looks a lot like the bookshelves in our house!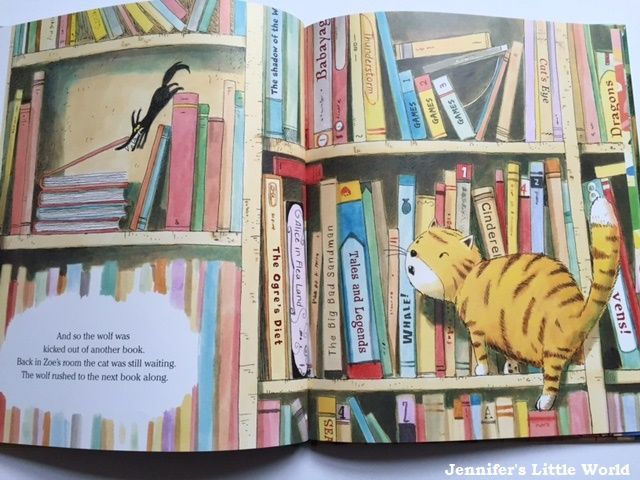 The Wolf Who Fell Out of a Book will be published on 6th October 2015. I received a copy of this book to review, Amazon link is affiliate.