Disney Descendants: The Isle of the Lost
by Melissa de la Cruz is a new book from Parragon, and part of the Disney Descendants franchise. The story takes place twenty years after all the evil villains from favourite Disney movies have been banished from the Kingdom of Auradon to the Isle of the Lost - a dark and dreary place protected by a force field that makes it impossible for them to leave. They are no longer able to use their magic powers, and they live in complete isolation with their children. Their only way of escape is to find the Dragon's Eye, and the book follows the adventures of some of the villains' children as they venture to the Forbidden Fortress in search of it.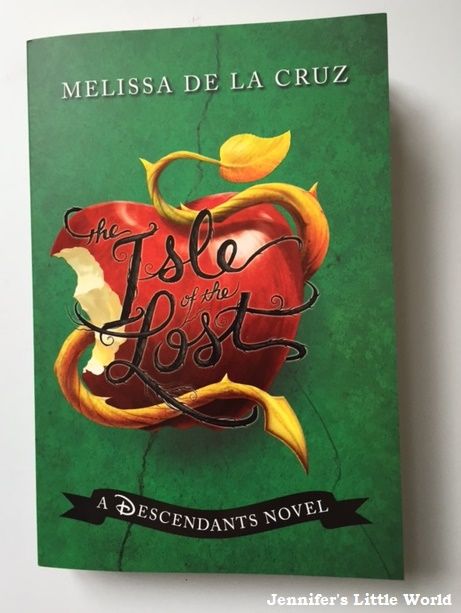 This book forms the prequel to the film Disney Descendants which was released on the Disney Channel this summer, and it introduces and expands the world of the characters and the island where they live. A sequel to the book will be published next year. The book is aimed at older children, with the main characters being the teenage children of the familiar Disney villains led by Mal, daughter of the evil Maleficent alongside Evie (daughter of the Evil Queen), Jay (Jafar's son) and Carlos (Cruella de Vil's son). I can really see it appealing to children who have grown up with the Disney princesses, and are now looking for a more grown up twist on the familiar tales.
I received a copy of this book to review, Amazon link is affiliate.