With Halloween approaching, this new book from Parragon -
My Big Book of Monster Fun
- is a great addition to our bookshelf.
The first half of the book is all about monsters, and the second half has a definite dinosaur focus, also featuring some of the characters from the
Supersaurus
range that I've looked at a couple of times before. Each section has a longer, beautifully illustrated story for you to read to your child or for them to read themselves. Then there is an activities section and a colouring section for both monsters and dinosaurs.
I really like the colouring pages, plenty of action and detail but not too complicated for little ones. The range of activities is very good also, some simple puzzles for younger children and more advanced activities for older ones. There is plenty to do in the book, and it will definitely keep my two busy for a while, Harry has already been enjoying playing a single player dinosaur board game and reacquainting himself with the Supersaurs, which he loves.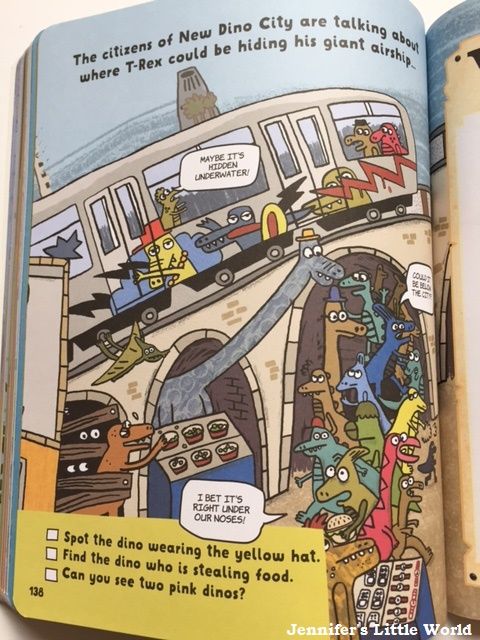 I received a copy of this book to review as a Parragon Book Buddy, Amazon link is affiliate.