This Christmas, we were invited to experience the
Squire's Washington Christmas Circus
. Squire's Washington will be hosting two circus shows over the Christmas period this year, both taking place in a traditional Big Top. Before Christmas, the magical Christmas Toy Story show will include the chance to see Father Christmas in his grotto after the performance. Between Christmas and New Year the Big Top will host a traditional circus featuring a succession of world class acts. We experienced the Christmas Toy Story circus show.
I was really impressed with the festive decorations in the tent, especially the circle of coloured hanging lights around the stage, it was really pretty! There was a big Christmas tree too with lots of presents. We had Front View tickets in the front row and we had a very good view, but the tent isn't too big so I think you'd see pretty well from anywhere. It was quite cold in the tent though, so you need to wrap up!
The story follows Twiglet the clown, who is trying to get to sleep on Christmas Eve in the circus tent. Unfortunately he's not finding it easy, even with the encouragement of the ringmaster. When the ringmaster isn't looking Twiglet shows the audience some of the presents that he has bought for his friends, and they magically come to life and perform a selection of circus acts, including fire juggling and an aerial silk display.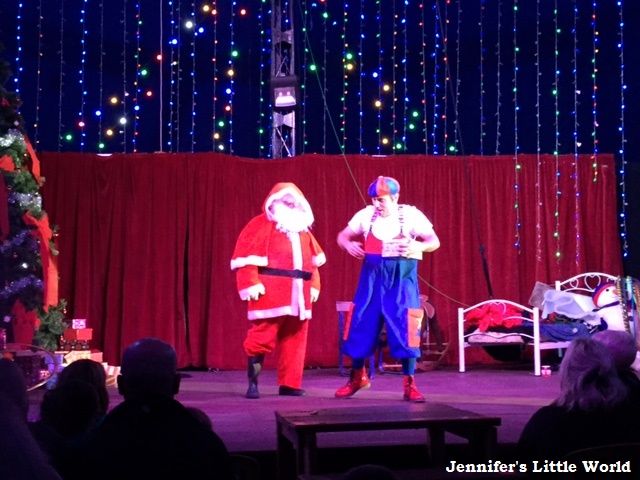 The show lasted nearly an hour and the children really enjoyed it, they particularly loved Twiglet the clown and his funny antics. When the show was finished we all followed Father Christmas out and the children were handed their presents by the circus performers, then we had the chance to snap a quick photo with Santa as we passed by.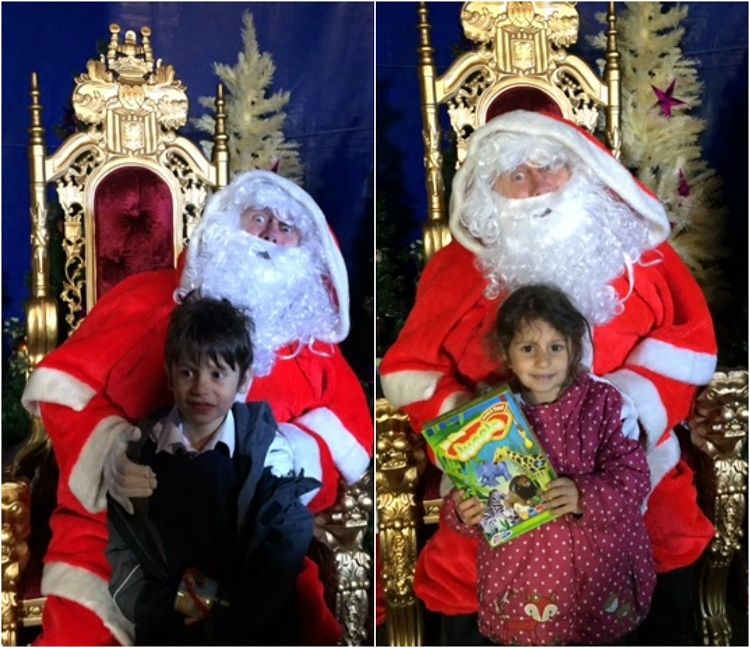 We received complimentary admission to the preview event in exchange for this post.