Doodle Girl and the Monkey Mystery
by Suzanne Smith, Lindsay Taylor and illustrated by Marni Maurri tells the story of Doodle Girl, who lives inside a magic sketchbook. Doodle Girl uses her magic pencil to create adventures from her doodles. Doodle Girl and the Monkey Mystery is the first title in a new series, and Doodle Girl and her friends need your help to solve the monkey mystery on a tropical island.
It's a lovely story about imagination and creativity, perfect for Mia who loves drawing and colouring. The book also comes with a huge doodling poster to colour and some stickers to decorate it, great fun for working on together with your child.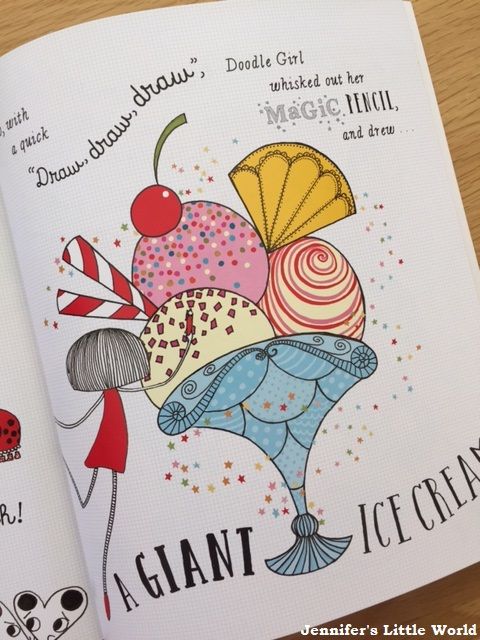 I received a copy of this book to review.