About me
I'm Jennifer, a stay at home mum, blogger and freelance content writer based in West Sussex. I'm Mum to Harry (born January 2009) and Mia (born May 2011). As well as
Jennifer's Little World
I am the author of a second blog,
Toddler Things
, which collects together ideas and resources on a range of different topics that toddlers enjoy learning about.
In particular I love writing about crafts that I do, both for myself and with the children. I am featured on
All Free Kids Crafts
and have contributed guest craft posts to
KalliKids
and
Woodyatt Curtains
among others.
I have also collaborated with
Twinkl Teaching Resources
on a series of Summer and Halloween crafts for their blog. You can find those posts here:
Summer crafts -
Fish Puppets
,
A Mermaid Garden
,
Sandy Beach Picture
,
Cardboard Box Aquarium
,
Paper Plate Baskets
and
Bubblewrap Jellyfish
Halloween crafts -
Cardboard tube spiders
,
Halloween jigsaws
,
Felt pumpkin gift bag
.
I also very much enjoy writing about places that we have visited and holidays that we have taken. I have contributed several articles to
Kids Days Out Reviews
and the Trunki blog, and in the past have contributed articles to the
Childfriendly
website and blog (as a local editor) and Worthing Mums (as the Out and About editor).
If you would like more information about working with me, please do get in touch. You can contact me via e-mail jenniferjain@hotmail.co.uk and I am also very active on Twitter @jenniferjain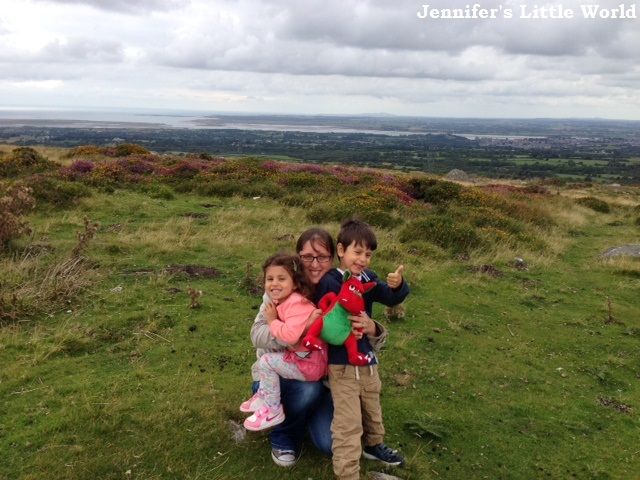 About Jennifer's Little World
I started writing Jennifer's Little World in July 2011 as a way of recording our family memories and sharing the things that we do. I write about all sorts of things, but with particular emphasis on parenting, crafts that we do and places that we visit. Jennifer's Little World has an active
Facebook page
and a
Google+ page
. I am also an active and competent user of
Pinterest
.
Jennifer's Little World reviews products and experiences, some provided in exchange for the review but many purchased independently. Anything that we have been sent to review will be written about honestly and fully disclosed. Please contact for rates if you would like to place a sponsored post, but be aware that all links must be no-follow and the post will be clearly declared as sponsored.
Awards
2015 - Shortlisted in the Brilliance in Blogging Awards (Social Media)
2014 - Finalist in the MAD Blog Awards (Craft)
2014 - Shortlisted in the Brilliance in Blogging Awards (Craft)
2013 - Shortlisted in the Brilliance in Blogging Awards (Craft)
As seen in
Making Magazine (Issue 57)
Yours Magazine (Issue 179)
Littlehampton Gazette
If you would like more details about the reach and statistics for Jennifer's Little World, please e-mail me for a copy of my media pack on jenniferjain AT hotmail DOT co DOT uk
My blog colour palette is based on the She Sells Seashells palette by
loveSKE
. The free social media icons are from
Bourn Creative
.
All views and opinions in this blog are completely my own, and all text and photographs are (c) Jennifer Jain unless stated otherwise.