This month, the PinAddicts Pinterest Challenge is being hosted at
My Lovebumps
.
This I Spy Jar was one of the first things that I pinned, but I've held off making one until now because I wasn't sure that Harry was old enough to appreciate it. I also wanted to make it in a glass jar, and he needed to be old enough to be trusted with it.
I have pinned the jar here -
I Spy Jar
, and it comes originally from
Meet the Dubiens
where you can find detailed instructions and some more ideas for contents. Here is my version: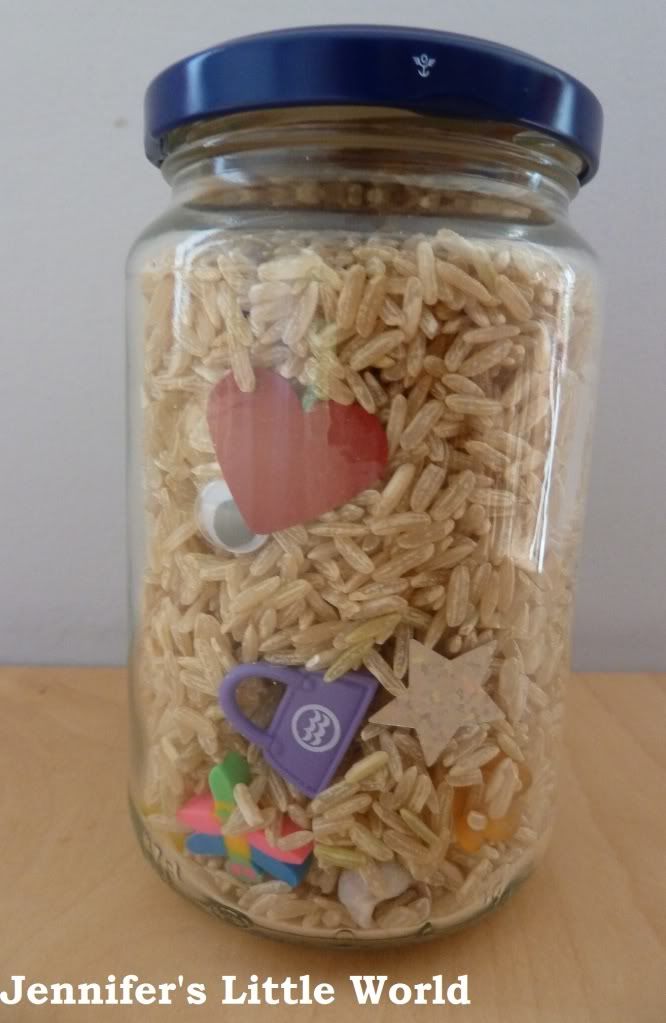 I Spy Jar
I used an old pasta sauce jar. To remove the label from the jar I soaked it in WD40, and it peeled right off. I like to think that our home is fairly uncluttered, but I found it very easy to gather together tiny items to put inside by raiding the toy box, my craft supplies and the bowl in the kitchen that we keep for keys and other junk. I used brown rice for the bulk of the jar (just what we had in the cupboard) and I found that you don't need to leave much space at the top of the jar at all.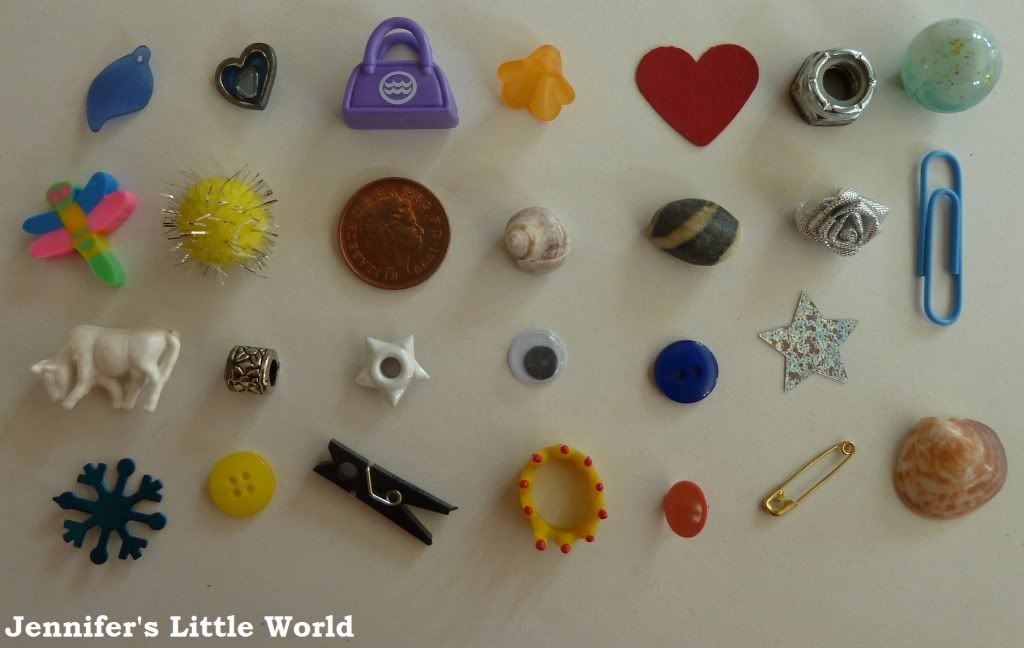 Contents of my I Spy Jar
My contents are - leaf bead, old heart earring, toy handbag, flower bead, heart cutout, nut, marble, butterfly eraser, pom pom, penny, shell, stone, craft flower, paperclip, plastic cow, silver bead, eyelet, googly eye, blue button, star sequin, snowflake brad, yellow button, tiny clothes peg, doll crown, pink drawing pin, safety pin, flat shell.
Harry is fascinated by it and I can't stop turning it around myself!
Make sure to stop by and check out the other entries into the challenge!