We seem to have been very busy lately, out and about all sorts of places. On Bank Holiday Monday the weather was beautiful, warm and sunny, much nicer that I can ever remember on the August Bank Holiday, and so we took a trip up to Tilgate Park in Crawley. Tilgate Park is somewhere that I remember visiting when I was little and I have fond memories, so it was lovely to go back.
We parked in the large car park at the top of the hill. It cost £3, we probably could have parked nearby for free but it's a long walk up the hill with little ones. A word of warning - you pay for parking at a machine as you enter and you need to have the £3 with you in coins, there is nowhere to change money and you will have a queue of disgruntled drivers behind you if you are stuck with no way of paying.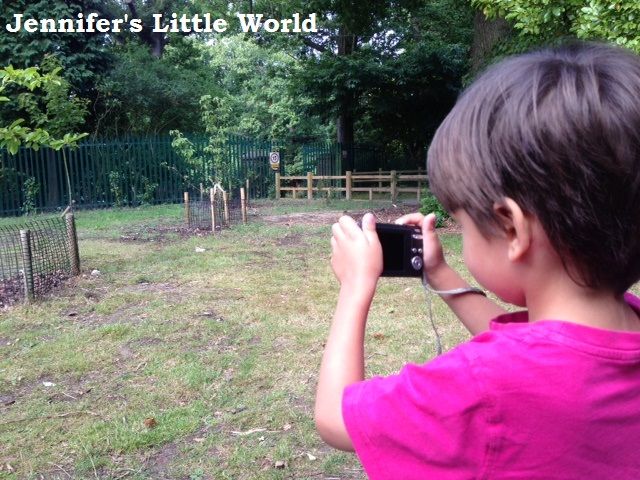 Harry was lucky enough to receive a digital camera this week so that we can join in a bloggers photo competition, and this was the first time that he has taken it out and about. He is absolutely thrilled with it and was snapping away, taking pictures of things which to us appeared mundane but all of which had caught his interest in some way.
There is a Nature Centre at the park, for which there is now a small entry charge (£2 for adults, £1 for children). This is more than worth it, as there are plenty of animals to see and the children loved it.
After seeing the animals we ventured into the rest of the park, which is huge, with plenty to explore. We walked down the hill to the lake to feed the ducks, but they didn't seem very hungry. It was very busy, so I guess they had been fed enough already! Then we let Harry and Mia loose in the adventure playground. Mia was quite little for most of the equipment but that didn't stop her from climbing about as much as she could, she has no fear sometimes. Harry is a little more timid, and Ram had to go climbing through a huge netting tunnel to rescue him at one point!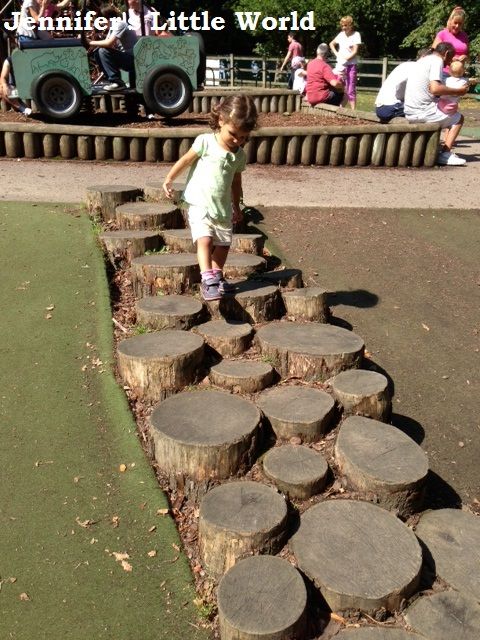 We spent the rest of the day at Grandma and Grandad's house just down the road, before coming home for a barbecue in the garden. I can't help feeling that this day marked the end of summer, the weather was almost too good to be true. We still have a couple more days out planned over the next week, but the final countdown to the start of school has definitely begun.