In 2013, Diwali will be celebrated from Sunday, November 3rd until Thursday, November 7th. Last year I started doing some Diwali crafts with the children as an introduction to the festival, and I'll be continuing that this year. Last year we made some
Rangoli using dyed rice
, which were very successful, and this year we tried out some Hama Bead Rangoli for Diwali.
Rangoli are decorative floor patterns which are created during Hindu festivals such as Diwali. They can be geometric, or shaped to represent flowers and petals, and are traditionally created using coloured rice, sand or petals. They are created to welcome the goddess Lakshmi into the home.
These Hama bead designs are small, and would be perfect to use as decorations during your Diwali celebration. You could hang them up, use them to create colourful bunting, or use them as coasters underneath drinks and bowls of food.
If you want to create these for yourself I have reproduced the patterns below. They are all made on the small Hama bead circle base (222) using red, yellow, orange and purple Hama beads. I kept to the same palette of colours for all four, but they would look lovely in any bright colours. I found that the patterns were simple enough for my son to copy with a little bit of help, and we had fun making them together.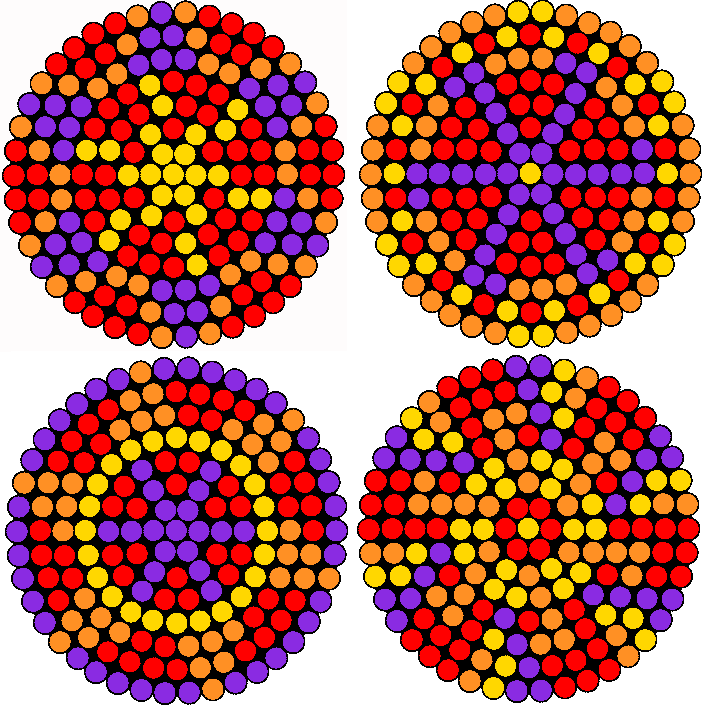 If you are looking for ideas for Diwali crafts to do with your children you might also like my other Diwali craft posts:
Large Hama bead Rangoli
Diwali salt dough divas
Diwali dyed rice Rangoli
Simple Diwali cards
Diwali craft and activity round-up
I created these patterns created using this fantastic
Hama bead pattern designer
.