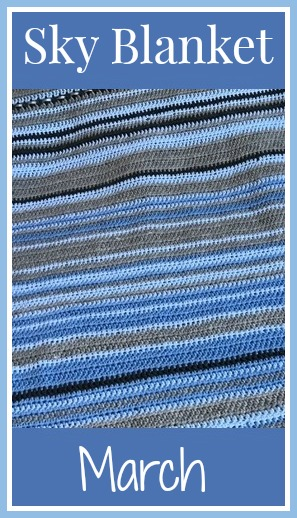 I can't believe that it's the end of March and my crochet Sky Blanket is a quarter complete! It's really starting to look like a blanket now which is very satisfying, and it's lovely to be able to sit under it while I'm working on it. I'm not sure it will be so comfortable during the summer though!
This was my
January update
, this was my
February update
, and here's how the blanket is looking so far:
The colours are still pretty mixed, which I like, but there does seem to be a lot more blue appearing lately, there was a lovely long run of blue around the middle of the month and you can see that the latest rows (at the bottom of the sofa) are looking much less grey.
At the beginning of the month, the 2nd of March was a really windy stormy day, so I did a row of half trebles with spaces to be the wind, then a single row of double crochet the next day when it had calmed down again. I've been pinning sampler crochet blankets on Pinterest and I love how they look so I'm hoping to incorporate a few more rows using different stitches. On the 4th March it was one of those days with a bright blue sky and big fluffy white clouds.
So I did a wavy row in the medium blue and then a row of double crochet in white. I finished off the wavy row the next day, so there is now a nice white wavy row.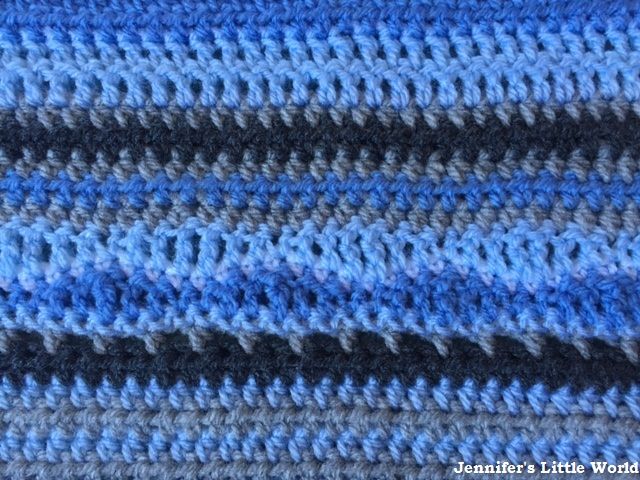 On the 11th March it was super frosty and very foggy too. I snapped a picture of the car windscreen from inside before I headed off to the gym first thing: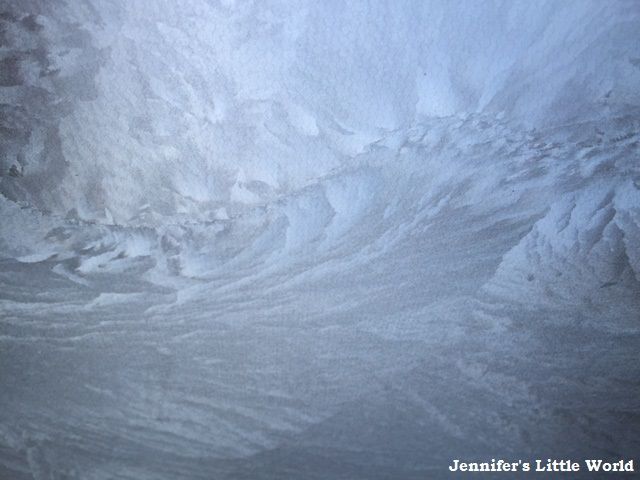 Then I reflected this in my blanket with a light blue yarn and some sparkly frosty ribbon.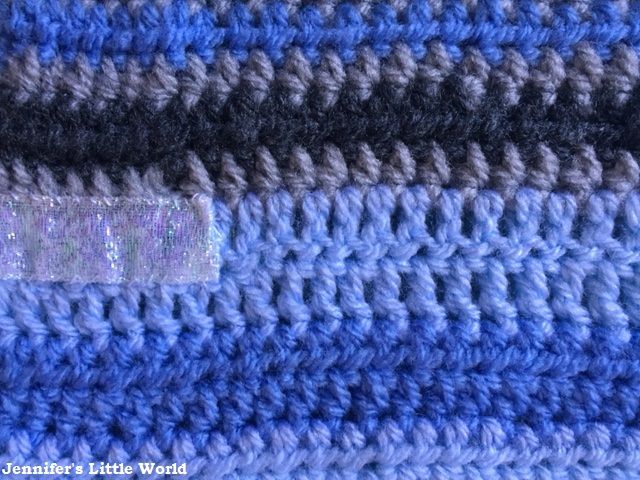 On the 12th of March we were treated to a lovely pink and orange sunset. I don't seem to have seen many sunrises or sunsets so far this year. I think that the problem is that all the main windows in our house face North and South, so I only tend to catch them if I'm out and about.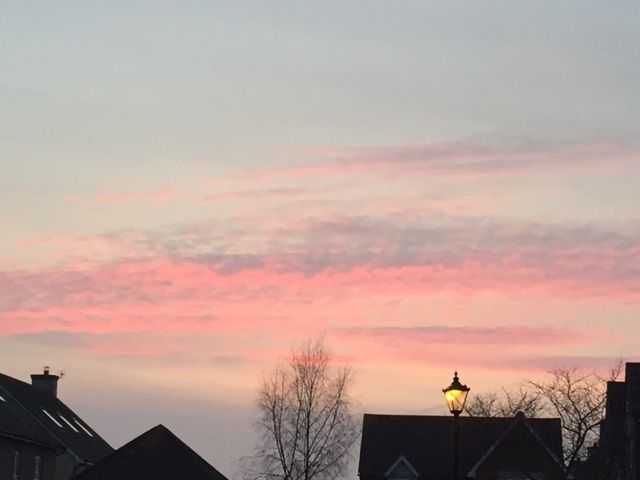 I felt it was so pretty that it was deserving of two buttons.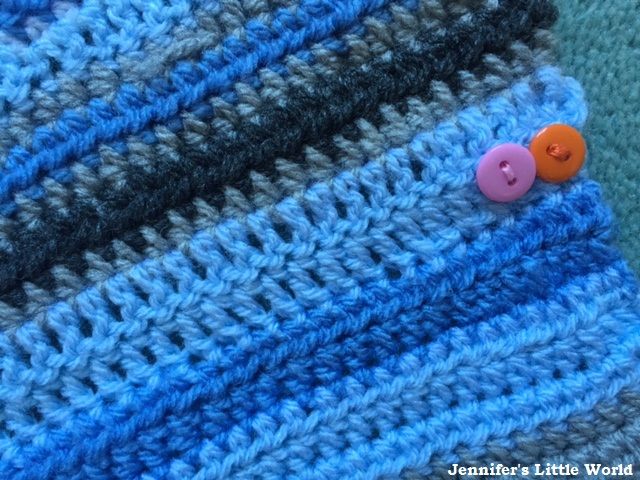 At the end of March my husband's sister got married in a long Easter weekend of celebrations. For the first day of the wedding I crocheted in some small beads from a beaded string bracelet that Mia was given at one of the events, and for the day of the big Indian wedding I included a big gold button.
I'm loving my blanket so far!
There are lots of people taking part in the
Sky Blanket 2016 project
, and you can find them using the hashtag #skyblanket2016. There is a linky each month where you can find blog posts sharing the progress of all different styles of blanket, and you can find that over on the host's blogs -
Bug, Bird & Bee
,
The Boy and Me
and
You Little Sew and Sew
.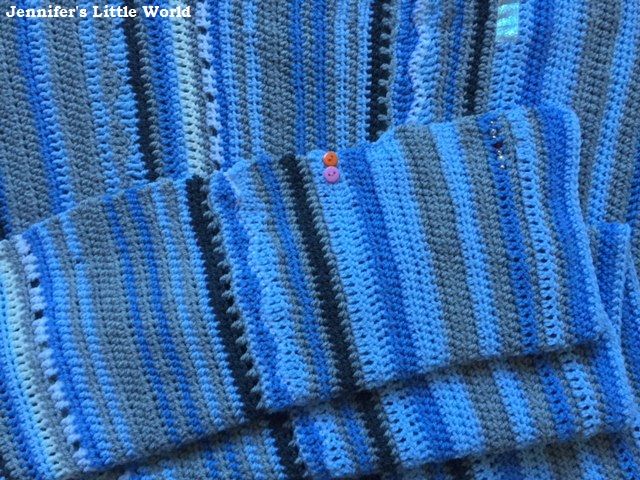 With huge thanks to Make it Coats for supplying me with the yarn for this project.