I found this Ladybird book - A Little Princess, from series 740 - Ladybird Children's Classics - in a charity shop the other day and I knew that I had to buy it. A Little Princess by Frances Hodgson Burnett is one of my very favourite books. In this edition the story has been retold by Joan Collins to make it suitable for very young readers. It has plenty of gorgeous illustrations by Shirley Tourret to keep even the youngest readers interested.
The story tells the tale of Sara Crewe, sent away from her father in India to school in England. When he dies she is forced to work as a poor servant in the school, but her lively imagination keeps her going and through her kindness to others she is able to find happiness again.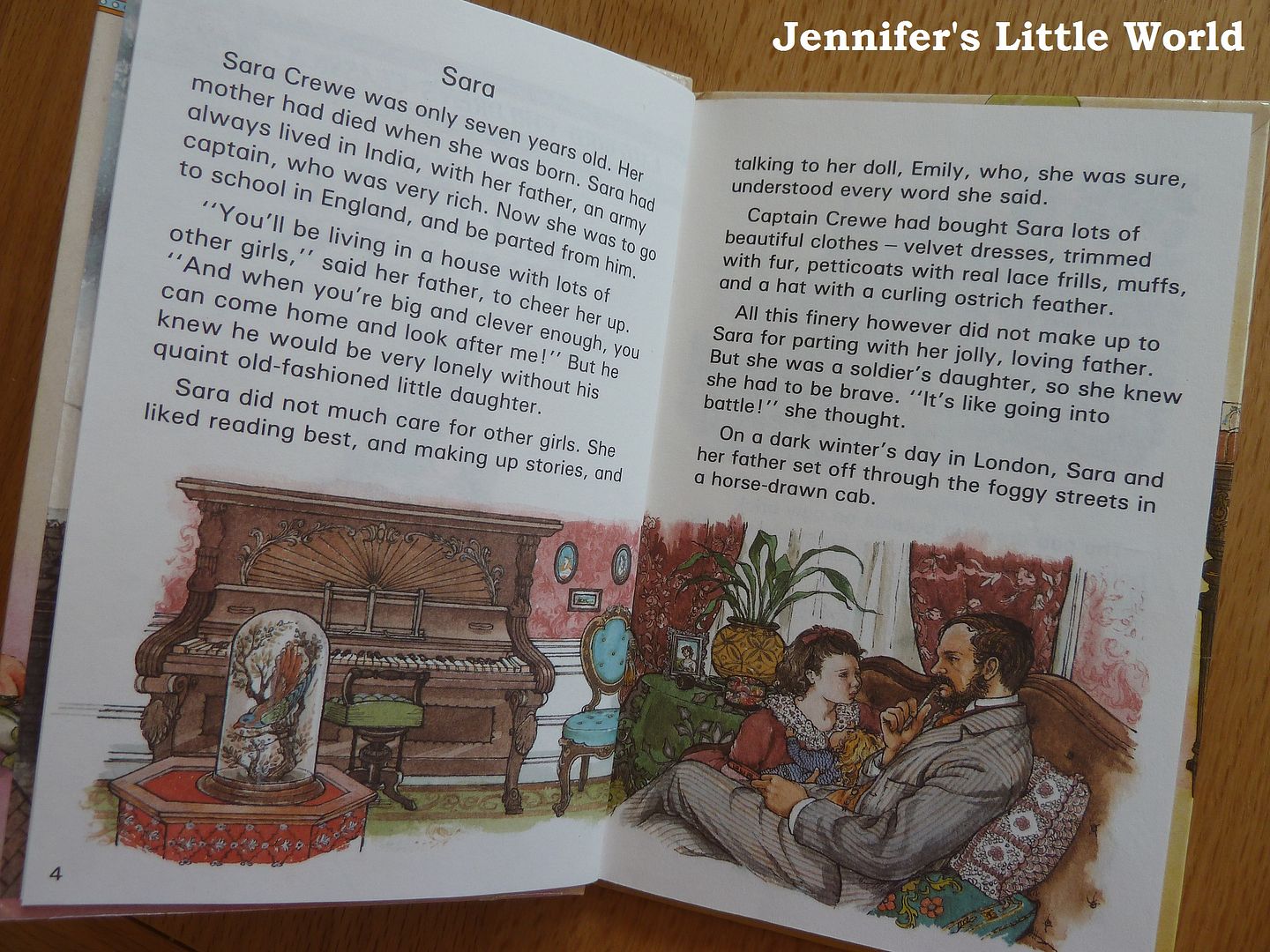 I'm quite familiar with the original book and this is a very faithful retelling. Although aimed at younger readers, the language is advanced and in keeping with the period in which the book is set. It's a lovely story, and it always brings a tear to my eye at the end. I'm looking forward to reading it with Harry one day and hopefully inspiring him to read the original version when he is older.
My Ladybird Tuesday book last week -
Aesop's Fables Book 1
- was also from this series and I'm definitely going to be looking out for some of the other books in the Children's Classics series. It's a really good way to introduce these children's stories to an even younger audience.
I'm joining in again with
Ladybird Tuesday
over at
Being Mrs C
.