Ladybird Understanding Numbers is a title in Series 661 - Words for Numbers. There are four titles in this series and this is Book 1, first published in 1966. You can also read about two other books in the series -
More Words for Numbers
and
Everyday Words for Numbers
, with the remaining book being Words we Need for Numbers. Ladybird obviously had a lot to say about numbers!
The group of four books is intended to present a planned approach to the words used most frequently in situations involving numbers. This first book begins by devoting a page to each number, with some examples of its use along with some simple sums using the number. Each page also has a corresponding illustration with plenty of things to count in them.
Stopping at twelve, the book then moves onto words which are used when talking about numbers. They are all opposites, for example big and little, long and short. There are also some simple puzzles.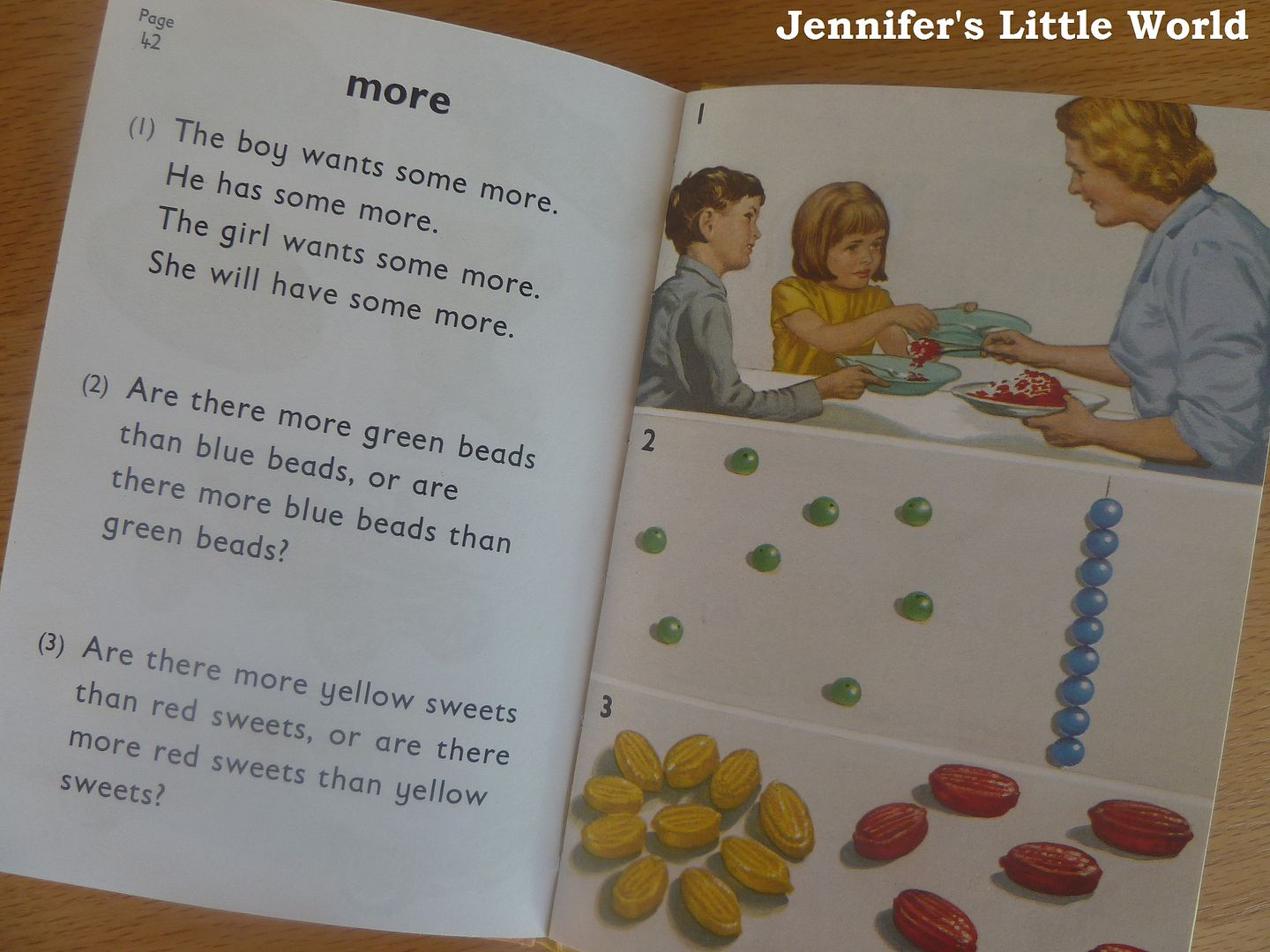 Aimed at children that are beginning to read for themselves, there is plenty of repetition in the text, and the final page has a list of the vocabulary which has been covered in the book.
This is another book which is great to share with young children, and I'm definitely going to be looking through it with my son who has just started school.
I'm linking up again with
Ladybird Tuesday at Being Mrs C
. You can read my
previous Ladybird Tuesday posts here
.